Troy, NY Pest Control
Our Services
We service the City of Troy and surrounding Rensselaer County for all of their pest control needs, including the following services:
Bat control

Bed bug control

Carpenter ant control

Mosquito and tick control

Termite control

Bee & wasp control

Wildlife control
Pests Active in Troy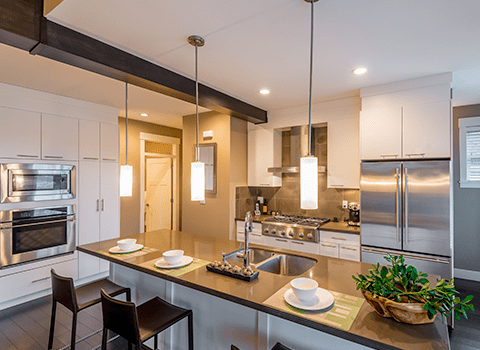 Residential Pest Control In Troy, NY
Get rid of the pests that have found their way into your home and keep future pests out of your home through our Complete Care Program, our year-round residential pest control program. This comprehensive program provides our customers with:
Interior and exterior treatments that are performed every other month

Treatment for common household pests along with visible carpenter ants, mice, yellow jackets, wasps, and hornets

Minor exclusion services

Termite monitoring

The monitoring of all living areas including basement and attic spaces
We can also provide superior pest protection for your home through our Exterior Pest Guard service, a seasonal service that works by focusing on exterior treatments, helping to stop pests before they get the chance to enter into your home. Our rodent control program provides the services needed to control dangerous and damaging rodents from in and around your Troy home through bi-monthly visits. Other targeted services that we offer to protect your home from specific pests include:
Bed bug control
Contact us today for your Troy home's Free Estimate!
Camel Cricket Prevention Tips For Troy, NY Residents
Camel crickets are a very unattractive looking species of cricket; you could probably even go as far as saying that they have the face that only their mother could love! Camel crickets have a hunched body, 3 pairs of legs - with their hind legs being much larger than the others, very long antennae, and they are wingless. Their bodies are light tan to dark brown in color, and they have dark bands going across various parts of their body. Camel crickets like to live outside in damp, dark, cool places, but when the weather does not cooperate and it becomes too hot and dry outside for their liking they will look to move inside of homes, invading basements, crawl spaces, and any other area of your home that provides them with an environment that meets their specific needs. To help keep these invasive pests out of your Troy home, we at Thomas Pest Services highly recommend implementing our year-round Complete Care Program. This program will not only help to eliminate and control camel crickets, but the spiders who enjoy dining on camel crickets, and many other household pests. Get in touch with us today to put into place the Complete Care Program and prevent your home from becoming home to camel crickets and other pests!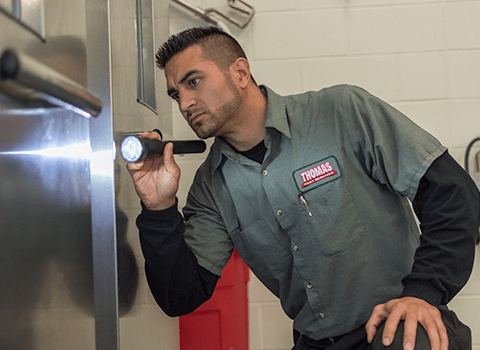 Protect Your Troy, NY Business From Pests
In order to run a successful business that maintains a good reputation within the Troy community, you need to have in place a zero pest policy. Having pests living in and around your business will do nothing but drive away your customers and cause you unnecessary stress. By partnering with Thomas Pest Services we can help you to get rid of any current pest problems and maintain a zero pest policy within your facility well into the future. We offer our commercial customers full-service pest control solutions that include inspection services, pest identification services, sanitation services, and cultural, mechanical and biological control services, 24-hour monitoring protection, and much more! Other benefits of choosing Thomas Pest Services for your commercial pest control needs include:
Fast service

Experience professionals

A family owned company

Guaranteed services
Don't allow pests to gain access into your Troy business again. Contact Thomas Pest Services today and partner with the Adirondack's premier pest control company!
How To Identify Bed Bugs In Troy, NY
Bed bugs can be tricky to identify. They are small, excellent at hiding, their bites are often undetected or mistaken for something else, and they can often go unnoticed until an infestation is rampant. The most accurate way to tell if it is bed bugs that have invaded your home is to contact the pest professionals at Thomas Pest Services. If you suspect that bed bugs have found their way into your Troy home, contact us immediately. Our highly trained professionals will act quickly providing you with thorough and accurate inspection and identification services. If bed bugs are discovered on your property by our professionals we offer the following highly effective services to eliminate the entire infestation and to help prevent a future infestation. Our bed bug control and prevention services include:
Bed bug response planning

Bed bug heat treatments

Mattress encasements

Climbup® Insect Interceptors
To learn more about bed bugs, their signs, and how Thomas can help to eliminate any sized infestation from any Troy property, give us a call today!
Request Your Free Estimate