Rodent Control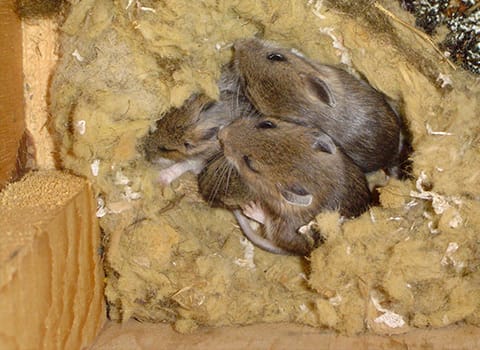 Albany Rodent Control Experts – Say Goodbye to Mice for Good
Thomas Pest Services offers effective solutions for ridding your home of mice and other rodents once and for all. Your home may have quickly become a safe hideout for mice or rats. Once they gain access to your interior, rodents will continue living happily eating from your cabinets and leaving behind an unhealthy mess. Our experienced team of experts will provide you with the most effective strategies to end their residency within your home.
Spotting one mouse around your home can indicate many others are living nearby. Mice and rats breed quickly and without the proper treatment for rodent removal, your home can be overrun with critters and their dangerous droppings. Rodents also pose additional problems in your home. Chewing through wires, insulation, and walls can pose serious consequences for your family. Damage can escalate, leaving you with high repair costs.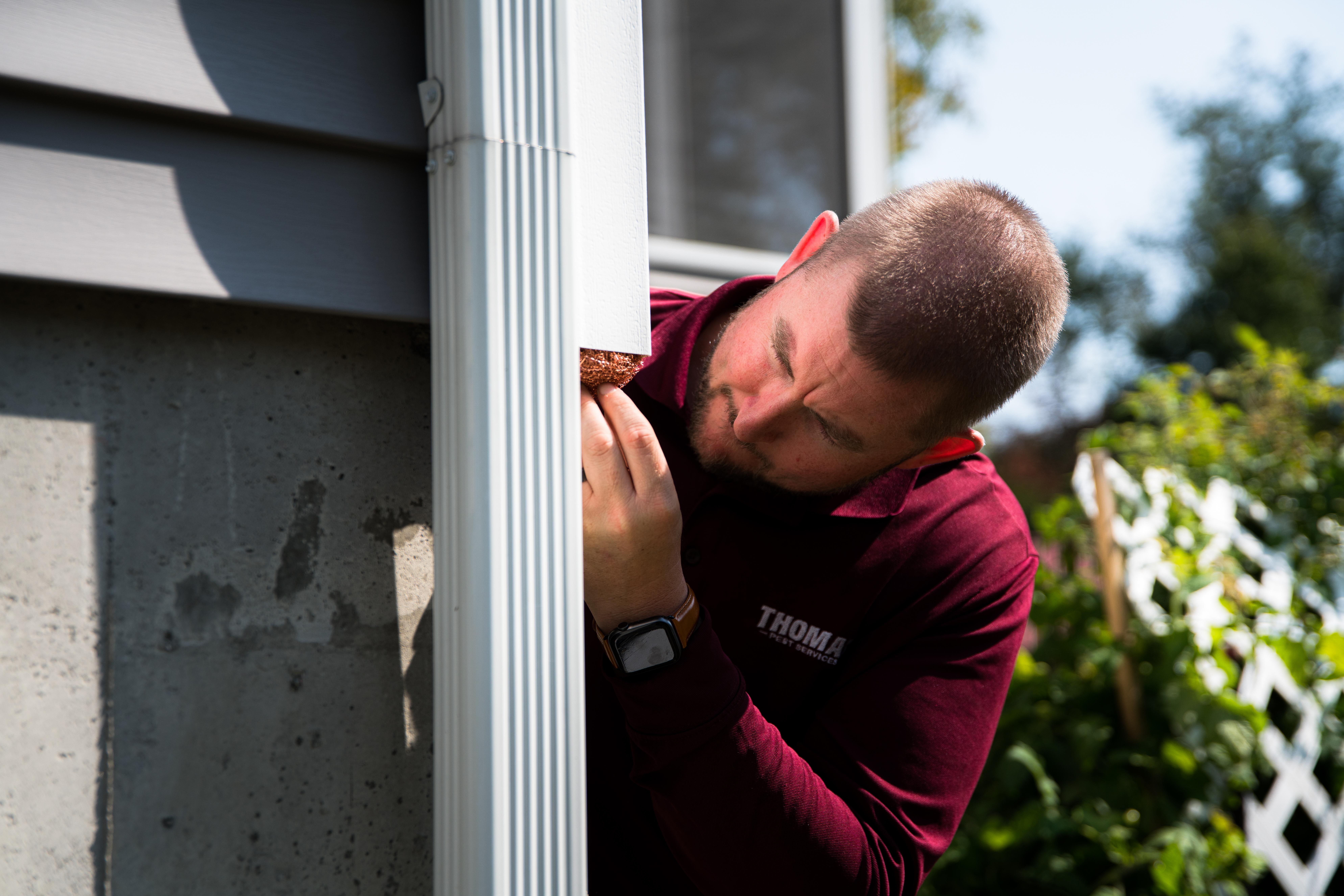 Customized Rodent Control Solutions for Your Property
Capturing just one mouse in the house will not conquer your rodent problem. At Thomas Pest Services, we offer all of the services necessary to eliminate rodent infestations for good. Initially, our pest control specialists will inspect your home and property to identify problem areas and potential nesting areas. Our team will then consult with you directly to recommend the best methods for treating the pest problem. Our pest control solutions may involve trapping, baiting, and professionally installed monitoring stations.
In addition to the removal of problem rodents, our team will also identify the access points rodents are gaining entry into your home. Once a point is identified, our professional technicians will properly seal the area to prevent additional access.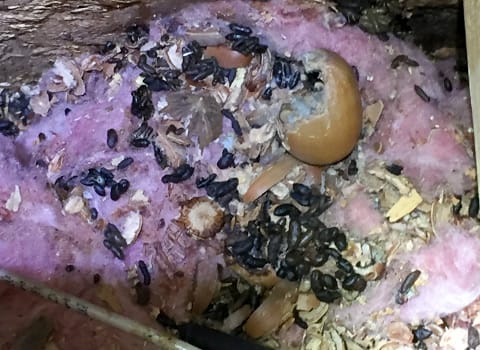 Cleaning Rodent Mess Is Vital to Health and Safety
After the rodent treatments are applied throughout your home, our professionally trained specialists will sanitize affected areas of your home to remove harmful droppings. As mice and other rodents will leave large amounts of droppings behind, proper cleaning is necessary to protect your family from feces-related disease. Droppings and dead rodents will be removed and specialized equipment will be used to clean and sanitize your home to keep your family safe and reduce odors which may attract other pests.
Thomas Pest Services also offers re-insulation services for areas damaged by rodents and their droppings. Our team will inspect the insulation in your attic and other areas of your home, removing hazardous materials and installing new insulation. This insulation will not only deter rodents it will also offer energy-saving benefits for your household. The specially-developed Thermal-Acoustical-Pest Control insulation is available only to the pest control industry and will be installed by our well-trained pest control specialists.
Commercial Rodent Control
At Thomas Pest Services, we also offer commercial solutions for mice and rats both inside and out. When your company contacts us for help, we'll conduct a thorough inspection to determine the scope of the infestation, identify areas where rodents are gaining access and what type of solution best fits your facility. A customized rodent control program may consist of:
Professional outside monitoring stations installed to eliminate rodent activity outside of the facility.

Mechanical devices installed and maintain in rodent prone areas.

Ongoing visits are designed for maintenance of interior and exterior rodent control stations and to prevent rodent populations from reestablishing in and near facilities.

Professional rodent proofing also referred to as exclusion work.

Environmental management to remove mouse droppings as well as fecal matter from other rodents.
Our rodent control experts don't just eliminate activity; they protect health and property by making sure rodents are not given the chance to re-infest. Ideal for warehouses, office buildings, hotels and hospitals to name a few, contact Thomas Pest Services today for comprehensive rodent control for your business.
Get Your Customized Quote for Rodent Control Services
Call our Albany pest management company today to receive your no charge rodent audit to eliminate problem rodents from your property. We serve residential and business customers in the Capital District and the Adirondacks. Let our pest control experts restore your home to a safe and healthy place to live.
Request Your Free Estimate