Professional Mosquito & Tick Control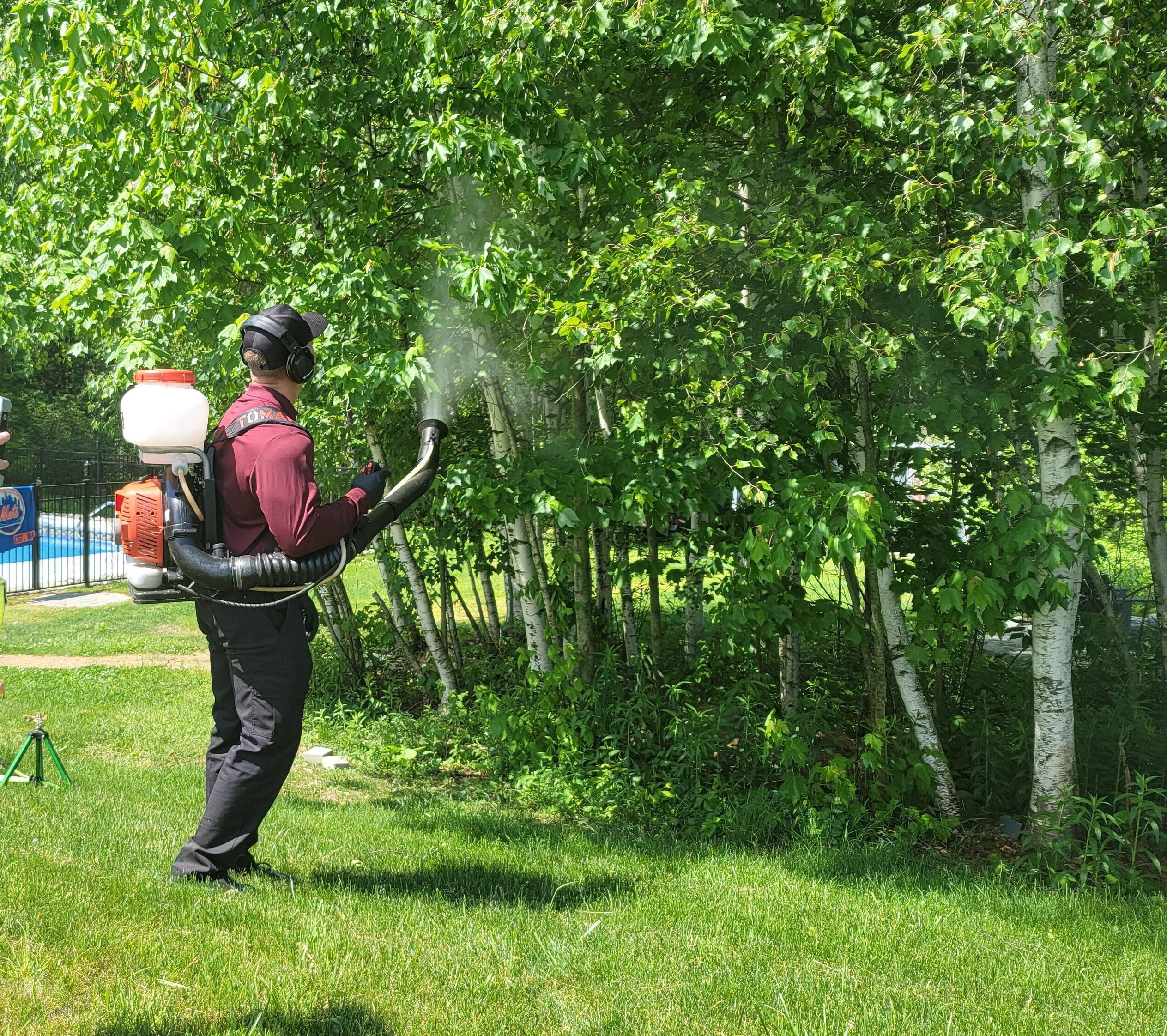 Here's how our mosquito and tick control experts will help you get rid of mosquitoes and ticks:
First, we will identify areas of your property where ticks and mosquitoes can thrive

Next, we will recommend methods to eliminate conditions conducive to mosquitoes and ticks.

Then we will treat shrubbery, structures, plants, and other prone harborage sites on your property using organic products.

Finally, we'll offer ongoing treatment services while these pests are a problem.
Threats That Mosquitoes & Ticks Pose
Mosquitos and ticks can pose big threats to you, your family, and your pets. They are part of a group of insects known as vectors - bugs that bite and are capable of transmitting a disease to humans or other animals like pets and livestock.
Mosquito-Borne Illnesses
Unfortunately, mosquito bites make Upstate New York summer itchier than we would like! Besides being nuisance pests, mosquitoes can transmit viruses to people and some animals. While the risk of getting infected with a disease from a mosquito bite is small, you want to make sure you're protected from common New York mosquito-borne diseases including Eastern equine encephalitis (EEE) and West Nile virus (WNV).
Tickborne Illnesses
Tickborne illnesses are spread by tick bites. Here in New York State, Lyme disease is the most common tick-borne disease. If left untreated, Lyme disease infection can spread to joints, the heart, and the nervous system. Other less common tick-borne diseases found in New York include babesiosis and anaplasmosis. Rocky Mountain Spotted Fever is rare. And unfortunately, these tick-borne illnesses can cause serious illness and even death, if untreated.
How to Prevent Mosquitoes & Ticks in your Home and Yard
In addition to hiring a local pest control company such as Thomas Pest Services for vector pest control services, there are many ways you can help control and prevent mosquito and tick infestation on your property:
Eliminate standing water. This includes birdbaths, children's play areas, and planters. Doing this prevents mosquito nesting and breeding sites.

Keep your landscaping tidy. This means regularly trimming brush, tall grass, and weeds regularly to get rid of easy hiding spots for ticks.

Grow flowers and plants that are natural bug repellents. Common bug-repellent plants include basil, chrysanthemums, lavender, lemongrass, marigolds, and thyme.

Mow your lawn regularly. Keeping your grass regularly trimmed and short eliminates hiding spots for vector pests.

Properly store firewood away from your home. This will help deter ticks.

Keep doors and windows properly screened. Repairing even the smallest tears or holes can keep mosquitoes from getting inside your home.

Protect yourself and your family from tick and mosquito bites before you go outside. Always make sure you use EPA-registered insect repellents.

Check your body, clothing, and pets after coming indoors.

This helps make sure ticks don't get a free ride into your home.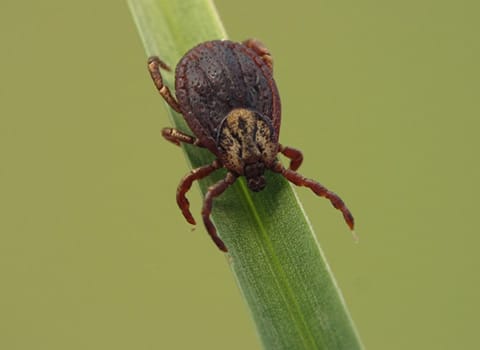 Related Services
Tick Box Tick Control
Thomas Pest Services also offers Tick Box Tick Control System targeting rodents to control ticks in and around your property, having a dramatic effect on reducing the tick populations that are present.
Contact Your Local Mosquito & Tick Control Professionals Today
Family-owned and operated with third-generation experience, you can count on the team at Thomas Pest Services to help you protect you and your family from mosquitoes, ticks, and vector-borne diseases. Contact us today to learn more about our mosquito and tick control services in:
Request Your Free Estimate