Pest & Rodent Proofing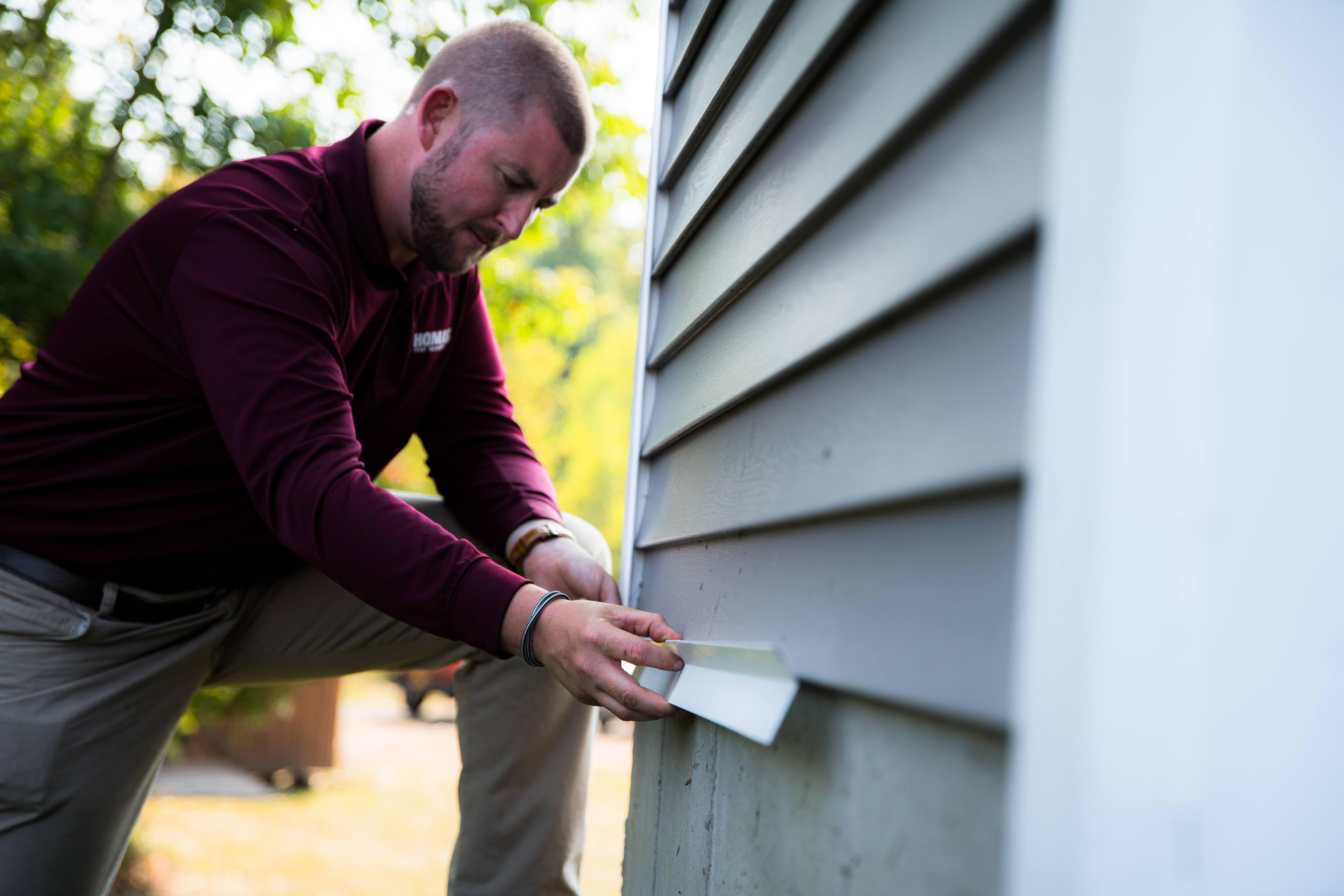 A Dime-Sized Hole
That's all it takes for a mouse to squeeze its way into your home. Vigilant home repair is essential to any sustained pest control, but doing it on your own requires a lot of time and effort – and even then, there is always the risk that you'll miss something.
At Thomas Pest Services, we specialize in creating pest and rodent-proofing plans that integrate home repair to preserve and protect your home.
Free Estimate OR CALL (518) 458-7378
Building a Protective Barrier
With decades of experience under our belt, the team at Thomas Pest Services has collectively worked to turn pest-proofing a home- sometimes referred to as exclusion- into a science.
Exclusionary pest-proofing measures are a completely pesticide-free protective measure that involves installing barriers at weak spots around the exterior of the home. These barriers are strong and durable enough to keep pests and rodents out.
Our Pest-Proofing Process
Inspection: Your Thomas Wildlife Expert inspects your home for any weak points where rodents and other pests may be able to enter the home and begins developing the most effective solution.
Installation: After establishing a plan with you, your Thomas Wildlife Expert will install barriers at the identified problem areas – blocking existing pest entryways and eliminating the potential for new pest problems in the future.
Maintenance: Your Thomas Wildlife Expert will return to your home periodically to check on the condition of your exclusion barriers, make any necessary repairs, and apply additional pest control treatments if necessary.
The Devil is in the Details
Thomas Pest Services approaches pest, rodent, and wildlife exclusion with several techniques:
Sealing gaps around structures using professional-grade materials.

Sealing commonly takes place around A/C lines, vents, electrical wires, windows and doors, foundation, garage doors, ridge vents, gable end vents, and dormer pockets.

Trenching around decks, porches, and sheds to prevent animals and rodents from burrowing underneath.

Pest-Proofing For Common Threats
When pest-proofing your home, you are protecting yourself from a number of the most common nuisance wildlife and rodents found in the Capital Region and Hudson Valley areas, including:
Mice

Rats

Squirrels

Raccoons

Bats

& More!
About Thomas Pest Services
We treat little things like big things. As the leading experts in pest control in the Capital Region and Hudson Valley, we treat every pest problem with the level of care and expertise that it requires to ensure that each and every one of our customers gets the best result possible.
With over 50 years of experience in the field and a 4.9-star rating on Google with 1100+ reviews, our reputation speaks for itself.
Request Your Free Estimate