Schenectady, NY Pest Control
Our Services
We service the City of Schenectady and surrounding Schenectady County for all of their pest control needs, including the following services:
Bat control

Bed bug control

Carpenter ant control

Mosquito and tick control

Termite control

Bee & wasp control

Wildlife control
Pests Active in Schenectady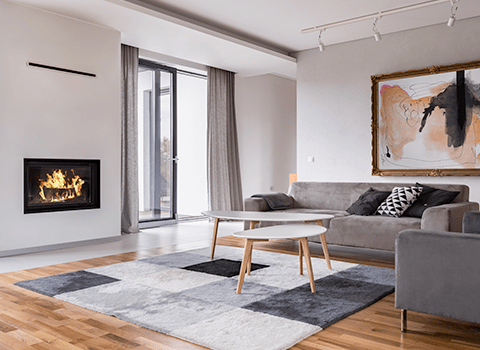 Residential Pest Control In Schenectady, NY
Protect your Schenectady home from being invaded and damaged by area pests by partnering with the New York pest control experts at Thomas Pest Services. We have the services, dedication, and modern technology needed to find, treat, and eliminate any size infestation. Our year-round Complete Care Plan focuses on providing treatment for common household pests. Our technicians provide interior and exterior treatments every other month, minor exclusion services, and monitor all living areas. This inclusive program also provides termite monitoring for a complete solution against termites. In addition to the Complete Care Program, we offer the following services to protect your home from pests.
Exterior Pest Guard - This seasonal service works to protect your home from pests by focusing on exterior treatments, helping to stop pests (including insects and wildlife) BEFORE they have the chance to enter into your home.

Rodent Control - This program provides services every other month to control dangerous and damaging rodents found living in and around your Schenectady home.
Give us a call to learn more!
Mice Prevention Tips For Schenectady, NY Residents
Mice are a problem year-round in Schenectady, take the time today to prevent these furry, beady-eyed, disease-spreading rodents from being able to enter into your home to cause damages, spread disease and bacteria, and in general become an annoyance for you and your family.
Mouse prevention tips include:
Clean up outdoor food sources that could attract mice to your property. Remove wild bird feeders, place garden areas away from the exterior of your home, make sure that compost piles have secure lids on them, pick up uneaten pet food between meals, and make sure that garbage cans have locking lids on them.

Limit water sources by making sure that gutters are clear and rainwater isn't building up inside of them, it is also important to fix leaky indoor and outdoor fixtures, faucets, and pipes.

Eliminate entrance points into your home. Seal spaces found in the foundation, place covers over all vents, seal spaces found around utilities entering into your home, make sure that chimneys have secure caps on them, caulk spaces found around windows and doors, and place door sweeps on all exterior doors.

Reduce hiding spots inside of your home by making sure that storage areas are free of clutter and are organized. Reduce hiding spots outside by making sure to store firewood a distance away from the exterior of your home, trimming back trees and bushes from the outside of your home, and cleaning up piles of grass, sticks, leaves, and other debris from your property.

In kitchen areas, store food in the refrigerator or inside of plastic or glass containers that have air-tight lids on them.
If you are currently experiencing problems with mice in your home or would like to prevent future problems, contact us today at Thomas Pest Services to learn more about our rodent control solution or about our year-round Complete Care Plan which can help to protect your home from mice and other common household pests.
Commercial Pest Control In Schenectady, NY
Trust your commercial pest control needs to the professionals at Thomas Pest Services, we know how to quickly and discreetly eliminate current problems that you are experiencing with pests and how to implement a long-term solution to prevent future pest problems from occurring inside of your Schenectady business. Our professionals do not solely rely on the use of insecticides to eliminate pest problems, they are highly trained and educated and know how to control pests by focusing on proper pest identification, the biology of pests, and their environmental needs. In addition to superior commercial pest control services, we are able to offer the benefits of thorough inspections, 24-hour monitoring protection, the implementation of exclusion measures, and online access to your account. Call us today to learn more about our commercial pest control services.
Learn How To Protect Your Schenectady, NY Property From Termites
The only way to prevent termites from taking over your Schenectady property and causing major damages to its structure is to partner with the termite control experts at Thomas Pest Services. Our eco-friendly termite solutions include:
A thorough termite inspection by our trained and experienced professionals.

The installation and maintenance of the Sentricon® System with Always Active™. Termites are highly attracted to the bait found in the stations, once they ingest the bait the termite's growth is halted and they can no longer reproduce, effectively killing off the entire colony.

Ongoing monitoring of termite and termite activity with the help of the Hex-Pro™ System- a pesticide-free termite monitoring solution.
To learn more about protecting your Schenectady home from wood-eating, structure damaging termites, contact the termite control professionals at Thomas Pest Services today!
Request Your Free Estimate