Saratoga Springs, NY Pest Control
Our Services
We service the City of Saratoga Springs and surrounding Saratoga County for all of their pest control needs, including the following services:
Bat control

Bed bug control

Carpenter ant control

Mosquito and tick control

Termite control

Bee & wasp control

Wildlife control
Pests Active in Saratoga Springs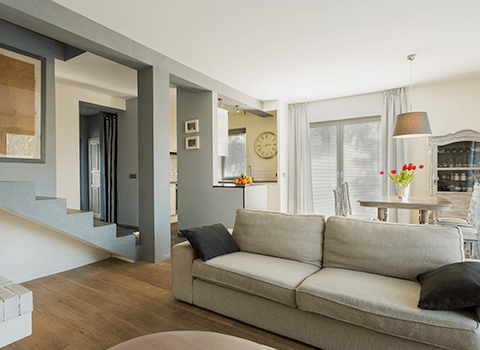 Residential Pest Control in Saratoga Springs, NY
Thomas Pest Services takes pride in offering its New York customers a selection of residential pest control services to keep homes and families safe from property-damaging, stress-inducing, disease-spreading pests. Our residential pest control programs include:
Complete Care Program. This year-round program focuses on providing treatment for common household pests. Our technicians provide interior and exterior treatments every other month, minor exclusion services, and the monitoring of all living areas. This inclusive program also provides termite monitoring for a comprehensive solution against household invading pests.

Exterior Pest Guard service. This seasonal service works to protect your home from pests, including insects and wildlife, by focusing on exterior treatments, helping to stop pests before they have the chance to enter into your home.
Contact us today to discover which program is the right choice for your Saratoga Springs home.
Signs You Have Mice in Your Saratoga Springs, NY Home
Are you hearing scratching or scurrying sounds behind the walls of your home as you try to go to sleep at night? Are you finding boxes or packages of food with holes or chew marks in them? Are you finding rice shaped, dark-colored droppings along the edges of the floor, in cabinets, or in drawers? Are you noticing wires, pipes, or drywall in your home becoming damaged or having chew marks on them? If you have answered yes to any of these questions then there is a good chance that you have mice living inside of your home with you and your family. Mice should be eliminated from your Saratoga Springs home as quickly as possible; rodents can cause a lot of damage in a short period of time. If you are having problems with a mouse (or many mice) in your house, contact the rodent control experts at Thomas Pest Services. Our experienced technicians will provide you with the strategies needed to completely remove these unwanted houseguests from your home. We offer customized solutions that include inspection and treatment through trapping, baiting, and the installation of monitoring stations. Our professionals also provide the identification of access points into your home and perform sanitation services in the affected areas of your home. To get started protecting your home from mice and other rodents contact us today to receive your no charge rodent audit!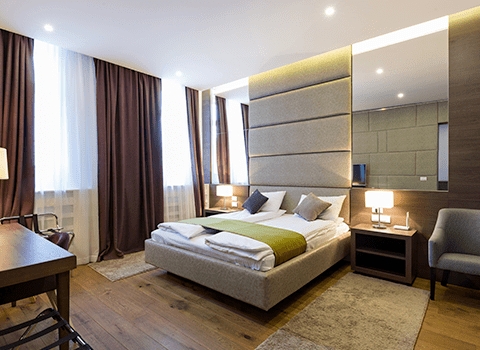 Commercial Pest Control Services in Saratoga Springs, NY
At Thomas Pest Services we provide the services needed to ensure that pest problems in your Saratoga Springs commercial property will be solved once and for all, and you will never need to stress about pest problems again! Our full-service pest control solutions ensure that our commercial customers maintain a zero pest policy within their facility. Just one pest traveling through your commercial facility is one pest too many and could affect the reputation of your business. By partnering with Thomas you can be sure that the number of pests in your facility will be maintained at zero; zero pests to worry about, zero pests to damage your facility, and zero pests for your customers to come into contact with! We offer our commercial customers full-service pest control solutions that include:
Inspection services

Pest identification services

Sanitation services

Cultural, mechanical and biological control services

and more!
Contact us today to receive a free estimate for your Saratoga Springs commercial property.
How to Get Rid of Bed Bugs in Saratoga Springs, NY
Get rid of bed bugs from your Saratoga Springs property with the help of the New York bed bug control experts at Thomas Pest Services. To help prevent bed bugs from making themselves at home inside of your home, schedule a routine bed bug inspection from the professionals at Thomas. Our professionals will thoroughly inspect your property and if during the inspection bed bugs are detected we will put together a rapid response plan to quickly resolve the infestation. Our highly effective and affordable bed bug control options include:
Bed bug heat treatment- Our specialized heaters work to quickly and without the use of chemicals eliminate all stages of bed bugs that are found present in your home.

Mattress encasements- Mattress encasements work to help prevent your property's mattresses from becoming infested with bed bugs, and helps to proactively detect an infestation and allows infested mattresses to be kept.

Climbup® insect interceptors- These devices are placed on the base of pieces of furniture to help catch bed bugs as they try to climb up your furniture to gain access to it.
To learn more about controlling and eliminating bed bugs with the help of Thomas Pest Services, give us a call today!
Request Your Free Estimate