Schenectady, NY Pest Control
Having trouble with pests in Guilderland?
Insects and rodents are annoying and potentially destructive but you don't have to put up with them. Contact Thomas Pest Services for pest control in Guilderland and say goodbye to your pest problems. Simply click on the free estimate button to get started!
Free Estimate OR CALL (518) 458-7378
Pests Active in Guilderland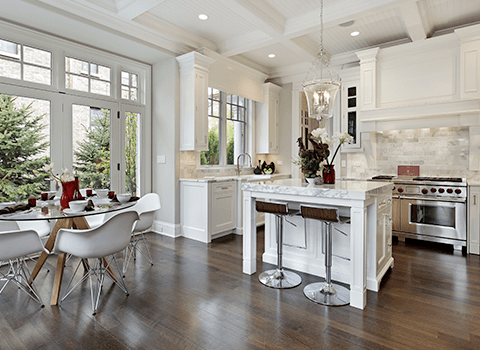 Residential Pest Control In Guilderland, NY
Putting into place a professional pest service is important in order to protect your home, family, and bank account from the negative effects that they can introduce. Professionals have effective products, modern technology, and the experience needed to eliminate pests that are currently residing in your home and to prevent future pests from finding their way inside. At Thomas Pest Services we provide residential services and protect your Guilderland home from being invaded by New York pests. Our Complete Care Program offers customers a year-round solution against a wide variety of common household pests and includes:
Every other month service visits

Interior and exterior treatments

Minor discretionary exclusion

The monitoring of all living areas including the basement and the attic

Termite monitoring
To learn more about the advantages of choosing our Complete Care Program to protect your home from pests or to explore our other highly effective residential pest control services, call us today!
Guide To Flea Prevention In Guilderland, NY
Fleas are tiny pests that feed on the blood of both humans and animals. Fleas will relentlessly bite their victims leaving behind very small itchy bites, and are often introduced onto properties by wild animals. If they find their way into your Guilderland home they can become a serious annoyance and danger; fleas are hosts of tapeworm-which can infest cats and dogs, and rodent tapeworm-which can infest humans. To help prevent these parasitic pests from becoming a problem in your home we want to suggest the following prevention tips:
Make sure that any pets that are a part of your family are kept up-to-date on flea preventative medications.

Before bringing your pets inside after they have spent time outside check them for fleas.

Wash your pet's bedding regularly.

If possible keep pets off of your bed and if that is not possible, make sure to regularly wash all bedding.

Vacuum and mop your home's floors regularly.

Reduce the number of wild animals that are attracted to your property by removing bird and other wildlife feeders from your property.

Do not purchase used furniture or rugs for your home - fleas or their eggs can hide inside of them.
If you ever notice fleas on your property or inside your home, contact Thomas Pest Services immediately. We have the pest control services needed to solve even the toughest of flea problems. To learn more about our highly effective flea control services, get in touch with us today!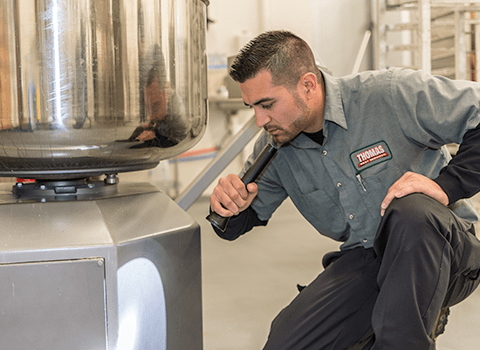 Commercial Pest Control Services In Guilderland, NY
Partner with Thomas Pest Services to rid your Guilderland commercial facility of pests and to put into place the services needed to maintain a zero pest policy within your facility. At Thomas, we offer our commercial customers full-service pest control solutions which include inspection services, pest identification services, sanitation services, cultural, mechanical, and biological control services, as well as 24-hour monitoring protection! Other benefits to choosing Thomas Pest Services for your commercial pest control needs include peace of mind knowing that you will always be provided with fast service, experienced professionals, and guaranteed services. Partner with the Adirondack's premier pest control company and protect your business, customers, employees, and reputation from a wide variety of invasive, damaging and potentially dangerous pests.
Learn How To Avoid Bed Bugs In Guilderland, NY
The best way to avoid bed bugs from taking up residence inside of your Guilderland home or business is to partner with the experienced bed bug control experts at Thomas Pest Services. We have the bed bug control services needed to get rid of invasive bed bugs and to prevent them from returning. Our bed bug control options include:
Bed bug identification

Bed bug inspection

Bed bug response planning - our professionals will develop a customized bed bug response plan to ensure the fast elimination of your business' bed bug infestation.

Bed bug heat treatment - our eco-friendly heat treatment works to eliminate all stages of bed bugs, eggs, and nymphs from your home or business.

Mattress encasements - bed bug mattress encasements provide the protection needed to prevent your home's mattresses from being infested by bed bugs.

ClimbUp® Insect Interceptors - special devices are placed on the base of furniture to help detect a bed bug infestation; they also act as a preventative measure by catching bed bugs as they try to gain access to your furniture.
To learn more about our bed bug control services, give us a call today.
Request Your Free Estimate