Gloversville, NY Pest Control
Having trouble with pests in Gloversville?
Insects and rodents are annoying and potentially destructive but you don't have to put up with them. Contact Thomas Pest Services for pest control in Gloversville and say goodbye to your pest problems. Simply click on the free estimate button to get started!
Free Estimate OR CALL (518) 458-7378
Pests Active in Gloversville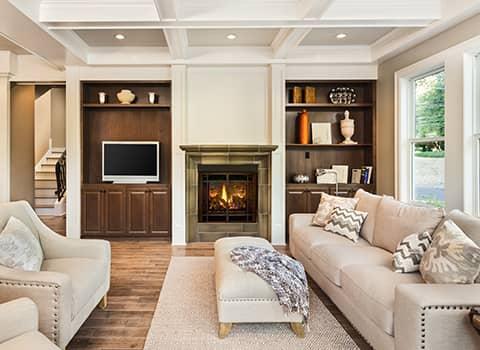 Residential Pest Control In Gloversville, NY
At Thomas Pest Services, we understand that every homeowner and family is under a lot of pressure each and every day, pressure at work, and pressure at school. And then there are the pressures that come with maintaining a home. We know how busy you are and how hard it can be to keep up with everything! To help make things easier for you, we want to help you relieve a little pressure by offering highly effective, modern, year-round pest control services for your Gloversville home. At Thomas Pest Services we can provide these residential services and protect your Gloversville home from being invaded by a wide variety of pests through our Complete Care Plan. Our Complete Care Plan offers customers a year-round solution against a wide number of common household pests. This program includes:
Every other month service visits.

Interior and exterior treatments.

Minor discretionary exclusion.

The monitoring of all living areas including the basement and the attic.

Termite monitoring.
Our Complete Care Plan offers superior protection against pests and offers you the relief of having one less thing to worry about. To learn more about implementing year-round pest control into your Gloversville home, give us a call today!
How To Minimize Mosquito Exposure In Gloversville, NY
Gloversville is a beautiful area of New York. Its lovely outdoor spaces entice people to want to spend a lot of time outdoors. However, the mosquitoes found living and breeding on your property can make spending time outside next to impossible. To help minimize exposure to biting, potentially disease-spreading mosquitoes, and take back your backyard from them, the professionals at Thomas Pest Services offer the services needed to reduce mosquito numbers. Our mosquito services include:
Identifying areas on your property that are allowing mosquitoes to thrive.

Recommending ways to eliminate conditions on your property, which may be attracting mosquitoes.

Treatment of shrubs, plants, and structures that may be harboring mosquitoes on your property.

Ongoing treatment services.
To learn more about preventing your Gloversville property from becoming a breeding ground for mosquitoes, give us a call today.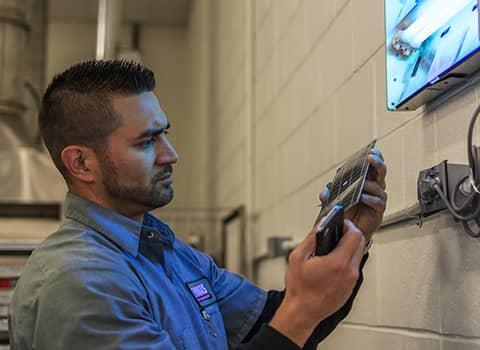 Commercial Pest Control In Gloversville, NY
Protecting your Gloversville business, and its reputation, from being damaged by invasive pests is as easy as picking up the phone and partnering with the New York commercial pest control experts, Thomas Pest Services. At Thomas, we offer comprehensive pest control solutions based on the principles of Integrated Pest Management which include inspection services, identification services, sanitation services, habit modification, exclusions services, and cultural, mechanical and biological control services. In addition, you will receive all the benefits of 24-hour monitoring protection. Some of the many benefits to choosing Thomas Pest Services include:
Fast service.

Vast experience.

We are a family owned company.

We offer guaranteed services.
To get started today maintaining a zero-pest policy inside your Gloversville commercial facility, give Thomas Pest Services a call and schedule your free estimate!
Learn How To Avoid Bed Bugs In Gloversville, NY
Bed bugs are found in most public places: nursing homes, hospitals, hotels, motels, libraries, movie theaters, airports, schools, shopping centers and more. While out and about, it can be difficult to always avoid coming into contact with these small parasitic insects. However, there are some easy steps you can take when you are in public areas to help you and your family avoid bed bugs. Always be aware of your surroundings and know what bed bugs and their signs are. Keep personal belongings up off the floor when out in public. Make sure to educate your children about keeping their coats and bags on their individual hooks or in cubbies while at school, not in a pile with their classmate's things. Also, wash and dry outerwear that you and your family use on a daily basis on a high heat setting. But the very best way to help avoid bed bugs from finding their way into your Gloversville home is to schedule routine bed bug inspections from the professionals at Thomas Pest Services. After an inspection, if bed bugs are found, we can provide the services needed to completely eliminate bed bugs from your home. Sleep tight knowing that bed bugs won't be biting you and your family with help from the professionals at Thomas Pest Services!
Request Your Free Estimate