Edinburg, NY Pest Control
Having trouble with pests in Edinburg?
Insects and rodents are annoying and potentially destructive but you don't have to put up with them. Contact Thomas Pest Services for pest control in Edinburg and say goodbye to your pest problems. Simply click on the free estimate button to get started!
Free Estimate OR CALL (518) 458-7378
Pests Active in Edinburg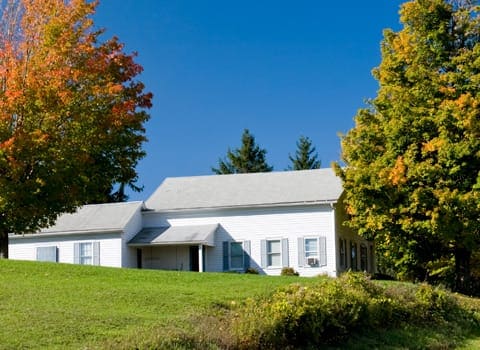 Home Pest Control in Edinburg, NY
You have worked hard for your Edinburg home, and protecting it is one of your top priorities. Make sure that you don't neglect one of the biggest threats to your home and your family here in Edinburg – pests. While some of the pests that call Edinburg home are merely a nuisance, others can threaten the structural integrity of your home or transmit harmful and dangerous diseases to your family. This is why Thomas Pest Services has developed our industry-leading, safe, and effective Complete Care Program. This amazing, comprehensive pest protection service offers bi-monthly service, interior and exterior treatments, minor discretionary exclusion, and monitoring of living areas, basements, and attic. We focus on the most common pests to invade Edinburg homes at every visit, as well as visible carpenter ants, mice, yellow jackets, wasps, and other insects as needed. Termite monitoring is also included! Keep your family safe from pests by allowing our family to serve you with our Complete Care Program. Give us a call to find out how easy and affordable Edinburg pest protection can be.

Other residential services that Thomas Pest Services offers include:
Rodent control

Carpenter ant control

Bee & wasp control

Home repair

Home insulation

Leaf defier
Edinburg, New York Squirrel Control & Wildlife Removal
Squirrels will surely attempt to spend the cooler months in your attic but they are not the only woodland creatures that want to live in your home. Skunks, raccoons, bats, and more can invade your property and infiltrate your home in search of food and shelter. When these caliber pests are able to infiltrate homes, they can transmit some pretty dangerous diseases to you and your family. They also bring with them parasites, such as fleas, ticks, and mites, all of which can spread some serious pathogens of their own. Not to mention, all the damage they cause to structures and personal belongings. When wildlife encroaches on your Edinburg property, give Thomas Pest Services a call. Our highly trained professionals are experienced in local wildlife issues and will humanely deal with these animals and remove them from your home. We can also offer exclusion tips and/or repair services. Help keep Edinburg wildlife where it belongs – in the wild – by partnering with Thomas Pest Services for fast, effective, and humane wildlife removal solutions.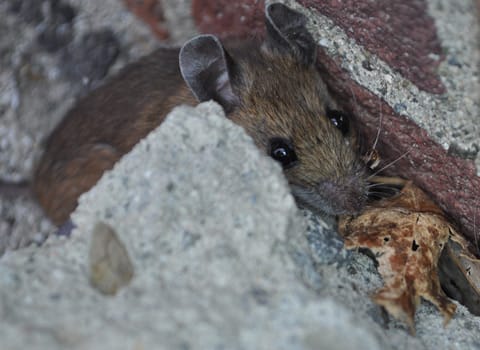 Rodent Control & Prevention in Edinburg, NY
Rodents are adorable little creatures when they are out in the wild or when they are bred domestically and live in a cage. However, this is not the case when wild rodents find their way into your Edinburg home. When this happens, the adorable factor is gone. Wild rodents can be downright dangerous. Rodents, such as mice and rats, will destroy personal belongings, contaminate food and food prep areas, chew on insulation, wooden support beams, pipes, and wires, introduce parasites into your home and they can spread some pretty serious diseases. If rodents have found a way into your Edinburg home or business, Thomas Pest Services can help. We offer safe and effective rodent control services to Edinburg home and business owners. We have the experienced rodent specialists to quickly identify and eliminate these dangerous pests. Plus, we can help you to identify the conditions that have drawn these rodents into your property in the first place. We will also help you find and repair the entry points that they are exploiting to gain entry into your home or business. When rodents find a way into your Edinburg home or business, let the pros here at Thomas Pest Services help them find their way out. Call or click for your free estimate today.
A Locally Owned, 3rd Generation NY Pest Control Company
When pests invade your Edinburg home or business, the last thing you want is to be a 'number' in the data bank of a huge national pest control company or to wait around all day for some supposed 'expert' from hours away to try and locate your home and try to deal with a pest issue that is unique to this area. No, when pests invade your Edinburg home you want the trusted, local family-owned pest control company that knows local pest pressures and that will treat you like you are part of the 'family'. This is why many of your friends and neighbors trust the 3rd generation family-owned, local pest control company – Thomas Pest Services. Our mission statement says it all! "Our mission at Thomas Pest Services is to provide high quality service experiences, guaranteed customer satisfaction by caring, engaged professionals." Our award winning, QualityPro certified team of experts stands ready to help you deal with any pest pressures you may have. We have been caring for the needs of residents here in New York for more than 60 years, and look forward to continuing that tradition of excellence well into the future.
Request Your Free Estimate