Chatham, NY Pest Control
Having trouble with pests in Chatham?
Insects and rodents are annoying and potentially destructive but you don't have to put up with them. Contact Thomas Pest Services for pest control in Chatham and say goodbye to your pest problems. Simply click on the free estimate button to get started!
Free Estimate OR CALL (518) 458-7378
Pests Active in Chatham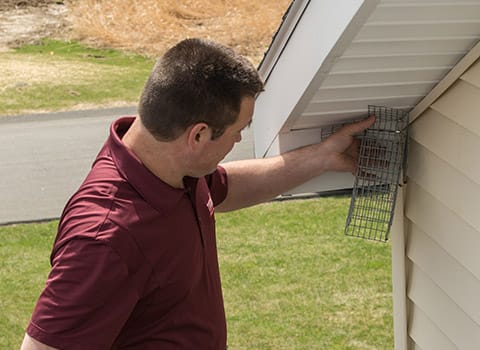 Chatham, NY Squirrel Control & Wildlife Removal
Wild animals like squirrels, raccoons, bats, opossums, and more love to invade NY homes and properties, and why wouldn't they? Homes and businesses provide wild animals with everything they need-safe shelter and consistent, easy access to food and water! However, as cute and innocent as many wild animals appear, they are not so cute and innocent when they are damaging your property's structure, contaminating your food, and leaving behind piles of urine and feces.
The wildlife control experts at Thomas can provide you with humane control options that are completed by our highly trained, experience, and certified wildlife control experts. They first inspect your property to gain the knowledge needed to solve your wildlife problem. They will then remove the invading critters from your property using trapping and removal methods that are practical, humane, and legal. Finally, our professionals provide damage repair services to help prevent future wildlife problems from occurring in your home or business.
Home Pest Control In Chatham, NY
Having your Chatham home invaded by pests can be a stressful time, where are they, what damages are they causing, how will you ever get rid of them? The best way to ease the stress of any pest problem is to call the QualityPro certified professionals at Thomas Pest Services. We are able to provide the services necessary to eliminate and protect your home from a large number of dangerous, damaging, and annoying household pests through our home pest control programs.
Complete Care Program - This program focuses on providing treatment for common household pests like ants, spiders, mice, stinging insects, cockroaches, and others. Through the Complete Care program our technicians provides interior and exterior treatments, along with exclusion and monitoring services. This program also provides termite monitoring - making it our most comprehensive home pest control solution!

Exterior Pest Guard - This is a seasonal service that works to keep seasonal pests outside where they belong. Services focus on providing exterior treatments to help prevent pests from being able to enter into your home.

Rodent Control - Rodents like mice and rats can be extremely damaging to your Chatham property. Through this program our experts provide services every other month to control rodents in and around your home.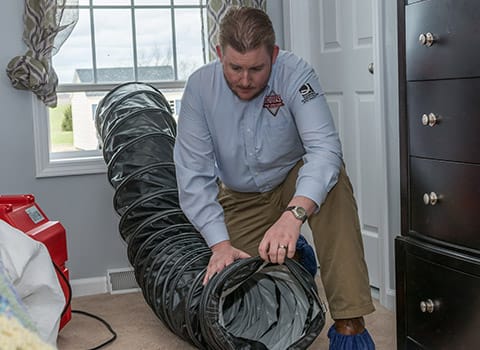 Bed Bug Control In Chatham, NY
A bed bug infestation is a pest problem that can be especially embarrassing for property owners. However, trying to solve a bed bug infestation on your own is never recommended. Most chemicals that can be purchased at big box stores for bed bugs are not only going to be ineffective, but can be dangerous for you and your family to be around. Don't let bed bugs live, breed, and feed in your home for a day longer than necessary; contact the bed bug control experts at Thomas.
Thomas Pest Services understands bed bugs and has the technology needed to quickly get rid of a bed bug infestation no matter how small or large it may be. We know how to get rid of bed bugs quickly and completely. We can eliminate bed bug adults, eggs, and larvae from every crack and crevice they are hiding in your property through our highly effective and chemical free bed bug heat treatments. For added bed bug protection for your Chatham property, we also offer monitoring services and protective covers for your mattress and box spring!
Serving Chatham, The Capital District & Adirondack Region
Thomas Pest Services is a family owned and operated company that provides premier pest management services for residents living in Chatham, the Capital District, and Adirondack Regions. We are committed to providing services that cater to the specific needs of the residents living in these areas. We use the most modern tools, technology, and training in order to eliminate and control pests specific to our region. Thomas is a QualityPro certified company; this means that we are part of an elite group of pest control companies and are nationally recognized as an industry leader providing our customers with the highest standards of pest control possible.
Thomas Pest Services is a full-service company, and in addition to providing home pest control services, wildlife control services, and bed bug control services, we provide our customers with the following services to control pests in and around their properties:
Get started today with protecting your home and property from pests living in Chatham; call the New York pest professionals at Thomas Pest Services!
Request Your Free Estimate