Altamont, NY Pest Control
Having trouble with pests in Altamont?
Insects and rodents are annoying and potentially destructive but you don't have to put up with them. Contact Thomas Pest Services for pest control in Albany and say goodbye to your pest problems. Simply click on the free estimate button to get started!
Free Estimate OR CALL (518) 458-7378
Pests Active in Albany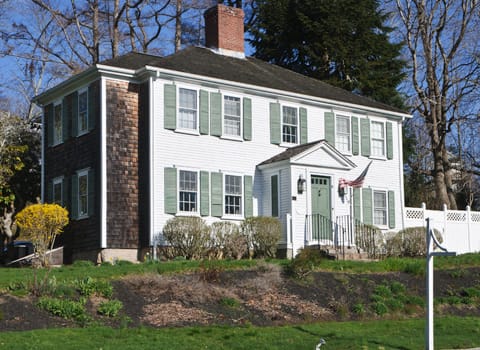 Home Pest Control in Altamont, NY
When homes here in Altamont are invaded by nuisance, damaging, or dangerous pests, the experts here at Thomas Pest Services can help. We have several options for you to choose from including seasonal service, year-round protection plan, bed bug service, carpenter ant control, mosquito and tick control, rodent control, bee & wasp control, leaf defier, home insulation, home repair, and green pest services. The choices can seem overwhelming, but our highly trained and certified professionals can walk you through the options and help you make the best choice for your home, but here are a few details for you to consider:
Exterior Pest Guard – This seasonal service is very effective if you desire to keep seasonal pests out in the wild where they belong. Services focus on exterior preventative protections. The vulnerable areas around your home will be inspected and treated to prevent insects from finding and utilizing ways into your home. Once our impenetrable barrier is in place, our experts will make pest management recommendations to help you fix any areas that are drawing pests to your property or allowing them access to your home.

Complete Care Program – This is our all-inclusive year-round protection service. It is one of the most comprehensive plans in the industry. Coverage under this plan will include bi-monthly services, interior and exterior treatments, exclusion methods, and monitoring of interior areas including your basement and attic. We will focus our treatment on common household pests here in the Adirondack region such as: ants, spiders, mice, yellow jackets, wasps, hornets, cockroaches, and more. This plan also includes termite monitoring services to keep those destructive pests at bay.
No matter what pest issue you have, the QualityPro certified team here at Thomas Pest Services can help you to eliminate it; however, the best solution is to prevent these pests from accessing your home in the first place. To decide the plan that is the perfect fit for your Altamont home, give our experts a call today.
Bed Bug Treatments in Altamont, New York
Bed bugs are a growing threat here in America, and Altamont sees its fair share of trouble from these elusive and problematic pests. One way to protect your home from bed bugs is by being diligent whenever you leave your home. These pests can invade buses, taxi cabs, libraries, stores, schools, hospitals, motels, hotels, and more. Knowing this can help you avoid giving these bugs a ride to your home in your belongings or on your shoes. However, even with due diligence, you can still carry bed bugs to your Altamont home or a visitor can unknowingly introduce them. If bed bugs find their way into your home, the best way to quickly and discreetly remove them is with the bed bug experts here at Thomas Pest Services. We offer industry leading bed bug services including:
Bed bug inspections and identification

Response planning

Heat treatments

Mattress encasements

Climbup® Insect Interceptors

Bed Bug education for organizations
The guaranteed bed bug services conducted by our trained and certified bed bug specialists can quickly and discreetly eliminate bed bugs from your Altamont home. Your free estimate is only a call or a click away. What have you got to lose – except those bed bug bites?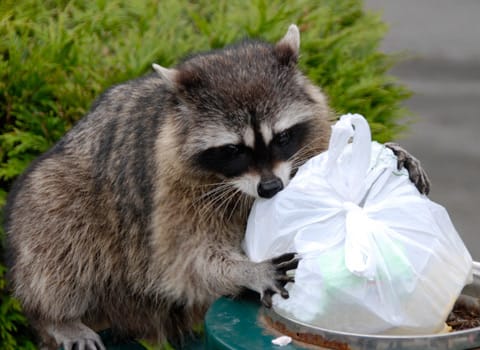 Altamont, NY Wildlife Control
Wild animals out in the wilderness are adorable and fun to watch, but when they intrude upon your Altamont home they can be destructive and dangerous. No wild animal is ever safe to try to remove from your home on your own because they are – wild. When they feel threatened or are cornered they can be very unpredictable and will often bite, scratch, or claw. The best and safest way for you to remove wild animals from your property is to call in the wildlife experts here at Thomas Pest Services. Our trained and certified professionals have the equipment, experience, and safety gear to remove your wildlife invaders safely, and they can help you discover the ways that these creatures accessed your home and what drew them to your property in the first place. When wild animals come calling, trust the experts at Thomas Pest to answer with proven methods and protocols that are effective and safe.
Is Thomas Pest Services The Best For Pest Control In Altamont, NY?
Definitely yes and here's why. Our family owned and operated company is QualityPro certified which means that we are nationally recognized as an industry leader with the highest standards in the industry. This is a designation that we are very proud of because we have made it our mission to "provide high-quality service experiences, and guaranteed customer satisfaction by caring, engaged professionals". Knowing that we are meeting this mission is important to us, and it is important to Altamont residents. This means that you, the property owner, can know that when you partner with Thomas Pest Services, you are going to experience the very best possible pest control products, services, and protocols in the industry and that your pest issues will be handled quickly and safely. When pests come calling at your Altamont home, trust the experienced and certified pros here at Thomas Pest to answer with industry leading services.
Request Your Free Estimate