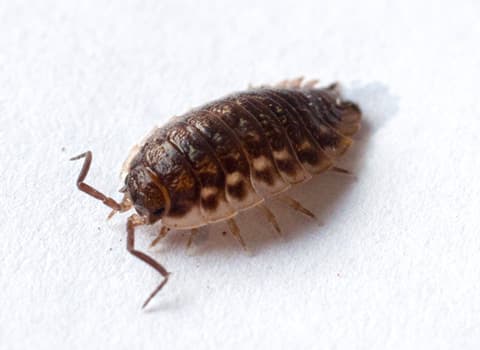 What do sowbugs and pill bugs look like?
Both types of bugs are a type of land living crustacean. Sow bugs are rounded on the top and flat on the bottom, and have a similar look to that of an armadillo. They have seven pairs of legs, two antennae and are dark gray in color; they have two appendages on their hind end that resemble a tail. They can roll into a "c" shape when threatened.
Pill bugs have a similar appearance but lack the hind end appendages and can roll completely into a ball when they feel threatened.
Request Your Free Estimate