Wilton, NY Pest Control
Having trouble with pests in Wilton?
Insects and rodents are annoying and potentially destructive but you don't have to put up with them. Contact Thomas Pest Services for pest control in Wilton and say goodbye to your pest problems. Simply click on the free estimate button to get started!
Free Estimate OR CALL (518) 458-7378
Pests Active in Wilton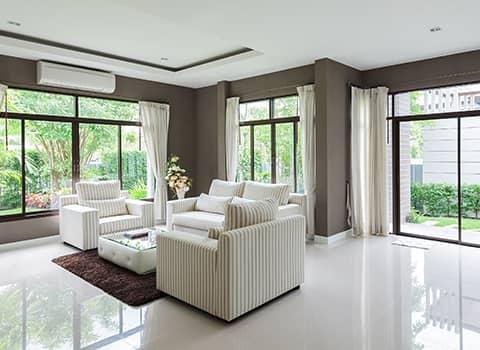 Residential Pest Control In Wilton, NY
Thomas Pest Control offers its residential customers superior pest control services at an affordable price. Through our Complete Care Plan, we will provide your Wilton home with year-round protection to eliminate and control common household invaders such as carpenter ants, mice, stinging insects, cockroaches, spiders, and more. Our Complete Care Plan includes:
Interior and exterior treatments every other month

Minor exclusion services

The monitoring of all living areas

Termite monitoring to help prevent your home from being invaded by wood-destroying pests
Fast service, experienced professionals, family-owned, and guaranteed services are some of the reasons why we are chosen by so many families to protect their homes from pests. Give us a call today to learn more about protecting your home from common area pests through our Complete Care Plan or with the help of our other residential pest control services, including our rodent control service or our Exterior Pest Guard service. Our friendly and helpful experts would love to hear from you!
Tips To Keep Rodents Out Of Your Wilton, NY Home
If you want to keep rodents out of your Wilton home do not have the following things on your property which attract these disease-spreading, damaging creatures.
Bird and/or wild animal feeders

Unsecured trash cans

Piles of organic debris such as leaf piles, grass piles, fallen trees, and loose limbs

Construction debris

Areas of standing water, dripping faucets, and hoses

Compost bins without lids

Overgrown bushes and shrubs
If you have made your property as unattractive to rodents as possible, and these pests still make their way into your Wilton home, immediately contact the experts at Thomas Pest Services. We will provide you with the strategies needed to completely rid these unwanted house guests from your home. Our customized rodent control services include inspection and treatment through trapping, baiting, and installation of monitoring stations. Our professionals also provide customers with the identification of rodent access points into your home and perform sanitation services in any affected areas of your home. Contact us today to learn more details about our rodent control services.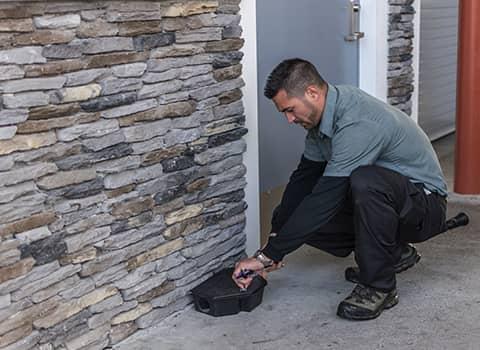 Commercial Pest Control In Wilton, NY
At Thomas Pest Control we offer our commercial customers full-service pest control solutions which include inspection services, pest identification services, sanitation services, cultural, mechanical and biological control services, and 24-hour monitoring protection! Other benefits to choosing Thomas Pest Services for your Wilton business's commercial pest control needs include: knowing that you will always be provided with fast service; the knowledge of experienced professionals; and guaranteed services. Partner with the Adirondack's premier pest control company and protect your Wilton business, customers, employees, inventory, and reputation from a wide variety of invasive, damaging and potentially dangerous pests including rodents, roaches, ants, spiders, bed bugs, termites, and more!
Can You Avoid Termite Damage In Wilton, NY
The best way to avoid termite damage is to make changes in and around your home to make it less attractive to termites. Termites are moisture-seeking pests, so reducing areas of moisture in and around your home is one of the best ways to prevent wood-damaging termites from invading your home and eventually causing major structural damage. Make sure your gutters are unclogged and not allowing water to run in behind your home's walls and are directing water away from the exterior of your home. Trim overgrown bushes and shrubs away from your home, allowing sunlight to reach and dry out the ground around your home. Use dehumidifiers in basement areas to reduce moisture levels and make sure crawl spaces, kitchens, and bathrooms in your home are properly ventilated. If any structural wood in or around your home has been damaged, replace it with sound wood. It is also important to remove, or at least greatly reduce, any wood-to-soil contact on your property (wooden play structures, sheds, decks, etc.). At Thomas Pest Services, we help protect Wilton properties from termites through:
Termite identification

Termite inspections

Sentricon® System with Always Active™

Hex-Pro™ termite baiting
Contact us today to learn more about our termite control options.
Request Your Free Estimate