Rotterdam, NY Pest Control
Having trouble with pests in Rotterdam?
Insects and rodents are annoying and potentially destructive but you don't have to put up with them. Contact Thomas Pest Services for pest control in Rotterdam and say goodbye to your pest problems. Simply click on the free estimate button to get started!
Free Estimate OR CALL (518) 458-7378
Pests Active in Rotterdam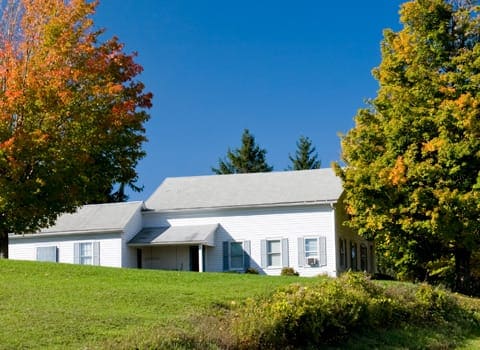 Residential Pest Control In Rotterdam, NY
Thomas Pest Services is a local pest control company that has a true understanding of the many pest pressures that homeowners living in the Capital District and Adirondack region face each day, because we are your neighbors and we've had to face those very same problems - which is why we have created our Complete Care Plan to offer our customers the most inclusive pest solutions possible. The Complete Care Plan provides year-round protection against pests and focuses on providing the treatment needed to eliminate and control common household invaders. Our technicians provide interior and exterior treatments every other month, minor exclusion services, and the monitoring of all living areas. This comprehensive program also provides termite monitoring to help prevent your home from being invaded by wood-destroying pest.
In addition to the Complete Care Plan, we also offer the following residential pest control services to protect your home from pests:
Exterior Pest Guard Service: This is a seasonal service that protects your home by focusing on exterior treatments to stop invasive pests before they have the chance to enter your home.

Rodent Control: This program provides services every other month to control dangerous and destructive rodents in order to prevent them from getting inside your home and wreaking havoc.
Contact us today to learn more about our guaranteed residential pest control services and how they will work to successfully protect your home and family from pests!
Tips To Keep Rodents Out Of Your Rotterdam, NY Home
Rodents want to live with us, they want to invade our homes where they can easily access food and water sources and have a safe place to live - but just because they want to live with us does not mean that we should ever let them. Rodents have the potential to cause major structural damages to homes, spread disease, contaminate food, and destroy personal items; in short, they make terrible houseguests and their infestations should be prevented at all costs.
To help you keep rodents from being able to find their way into your Rotterdam home, we want to offer you the following tips:
Clean up or remove outdoor food sources that could attract rodents to your property such as bird feeders, wild animal feeders, uneaten pet food, fallen fruits and vegetables in garden areas, and unsecured garbage cans.

Trim back trees and bushes from the exterior of your home, as rodents will use their branches to easily gain access to the roof and from there find their way inside.

Remove piles of unneeded debris from your property that mice could use as hiding places.

Inspect the exterior of your home and seal off, repair, or fill-in any spaces that rodents could use to squeeze inside.

Reduce hiding spots inside of your home by making sure that storage areas are free of clutter and are well-organized.

In the kitchen, store food in the refrigerator or inside of plastic or glass containers that have air-tight lids on them. Never leave food out in the open.
If you are currently experiencing problems with rodents in your Rotterdam home, contact us today to learn more about our Rodent Control solution, or about implementing our year-round Complete Care Plan - which will not only protect your home from rodents but other household invading pests as well!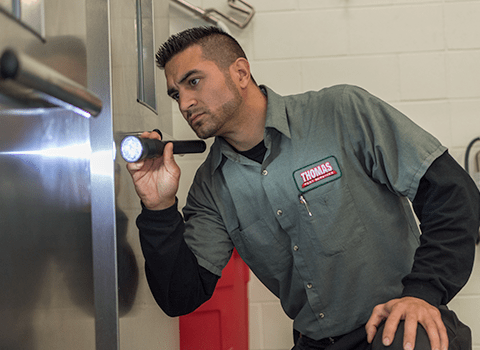 Commercial Pest Control Solutions In Rotterdam, NY
Partner with Thomas Pest Services and allow us to help you to get rid of any current pest problems that are plaguing your commercial facility and put the services into place needed to maintain a zero pest policy inside of your Rotterdam business. Our full service commercial pest control solutions include:
Inspection services

Pest identification services

Sanitation services

Cultural, mechanical, and biological control services

24-hour monitoring protection

And more!
In addition, by deciding to choose Thomas Pest Services for your commercial pest control needs you can always count on fast service, our experienced professionals, and that our services are always guaranteed!
If you're worried about pest problems at your business, contact Thomas Pest Services today and partner with the Adirondack's premier pest control company and make pests a thing of the past!
Learn How To Avoid Bed Bugs In Rotterdam, NY
Bed bugs are thrive when living with people; therefore, wherever people are, bed bugs could follow. The unfortunate truth when it comes to bed bugs is that anytime anyone leaves your home and then returns inside, there is the potential for bed bugs to come with them. Bed bugs are found in most public places - nursing homes, hospitals, hotels, motels, libraries, movie theaters, and shopping centers - so as you can imagine, while it can be difficult while out and about to always be conscious of avoiding these small insects. Therefore, the best way to stop bed bugs from taking up residence inside of your Rotterdam home is to schedule routine bed bug inspections from the professionals at Thomas Pest Services. If bed bugs are ever discovered inside of your home during or after an inspection is completed, we can provide the services needed to completely eliminate the infestation and stop it from reappearing.
To schedule a bed bug inspection for your New York property, contact Thomas Pest Services today!
Request Your Free Estimate