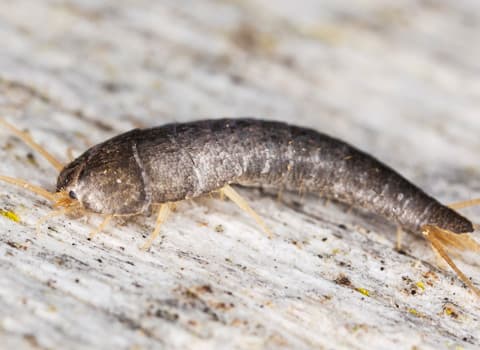 What do silverfish look like?
Silverfish have a teardrop shaped body that is covered in silver scales which explains their name. They can live up to a year without food but require a humid environment to survive. They do not have wings but do have three appendages that grow from their back which are almost as long as their bodies.
Are silverfish dangerous?
Silverfish do not bite and are are not dangerous to humans. They can be dangerous to your belongings, staining clothes and eating wallpaper and other paper goods. This occasional invader may also contaminate food.
Why do I have a silverfish problem?
Silverfish are a common problem in households in New York and all over the country, invading areas in the home including bathrooms, kitchens, attics, basements and crawl spaces. Conditions that humid attract these pests as do food sources such as sugar, glue, hair, paper and book bindings.
How do you get rid of silverfish?
The Albany pest control professionals at Thomas Pest Services offer comprehensive pest control services for silverfish and other pests that homeowners in our region often find in their homes. Serving Albany and Saratoga as well as the entire Capital District and Adirondack region, please contact Thomas Pest Services if you need help getting rid of silverfish or other insects and rodents.
Silverfish prevention tips
To prevent silverfish from infesting your home or structure you should:
Install de-humidifiers in the humid areas of your home.

Correct any ventilation issues and repair leaking faucets and pipes.

Routinely wipe out sinks, tubs and vacuum your home.

Seal cracks and crevices found in your home or structure's foundation.
Request Your Free Estimate