Occasional Invaders
Pests that wander into homes and businesses once in awhile are typically called occasional invaders and include lady bugs, stink bugs, centipedes and spiders.
Use the dropdown to find a specific pest, or view the various Occasional Invaders below.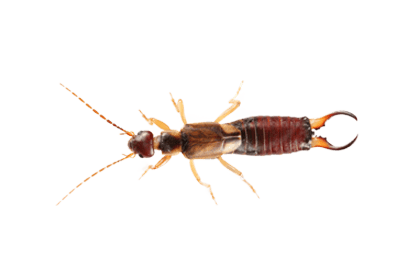 Learn More About Occasional Invaders
As their name suggests, occasional invaders are not year-round pests; they live most of their life outdoors breeding and feeding. Most will enter into homes and other buildings in the late fall as they search for a secluded warm place to overwinter in; others will enter inside if the weather outside isn't favorable for their survival. Some may accidentally be introduced into your home in already infested items (clothing, furniture).
Many species of occasional invaders are drawn to the warm sunny exterior surface of a home in the late fall season; as they crawl up the sides of the home, they will enter inside through cracks and crevices found in the exterior walls and the spaces around windows and doors. Once inside, they will hide behind walls, in crawl spaces, and in attics.
Other occasional invaders will enter into homes through cracks underneath doors and in foundations when the weather outside is too hot, dry, or wet; or they may be accidentally introduced into your home. Many of these species search for dark, damp areas like basements, crawl spaces, and underneath sinks to hide in.
Occasional invaders generally aren't dangerous, but some will damage personal property. Most will enter into structures in large numbers, become quite a nuisance, and be difficult to get rid of.
If you're tired of fighting lady bugs, stink bugs, or any of the other occasional invaders listed below, contact Thomas Pest Services to find out how our home pest control and commercial solutions can will take care of encroaching pests!
Request Your Free Estimate