Home Insulation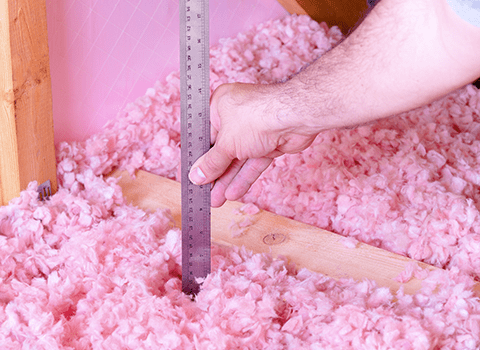 Insulation With Pest Control Properties
Are you in the process of building a new home and are searching for the right insulation? Perhaps you already own your home and are looking to add insulation to the attic. Either way, Thomas Pest Services can help with home insulation services in Albany, Clifton Park and surrounding areas. We install Thermal, Acoustical and Pest Control Insulation (T•A•P®) to attics that not only keep your home warm in the winter and cool in the summer; it also controls carpenter ants, silverfish and other insects from trying to infest your home.
What Is T•A•P®?
T•A•P® is natural cellulose insulation that:
Contains natural borate pesticides to control ants, roaches, silverfish and termites as well as other insects.

Reduces energy costs by keeping your home warm in the winter and cool in the summer.

Reduces outside noises.

Limits the spread of fire with its fire-retardant characteristics.
Additionally, T•A•P® is eco-friendly insulation made from all-natural ingredients as well as recycled newsprint.
Learn More About This Insulation
Watch the video below to learn more about the pest control insulation the Albany pest control specialists at Thomas Pest Services installs.
Request Your Free Estimate