Delmar, NY Pest Control
Having trouble with pests in Delmar?
Insects and rodents are annoying and potentially destructive but you don't have to put up with them. Contact Thomas Pest Services for pest control in Delmar and say goodbye to your pest problems. Simply click on the free estimate button to get started!
Free Estimate OR CALL (518) 458-7378
Pests Active in Delmar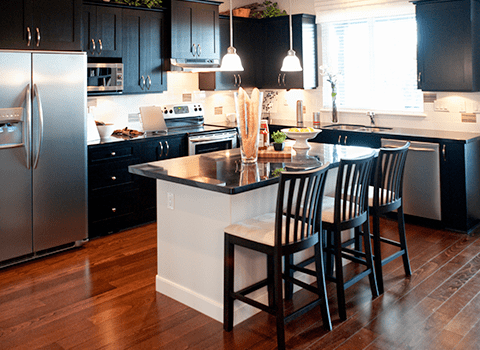 Residential Pest Control In Delmar, NY
One of the best ways to protect your home from pests is to put into place a year-round pest control program; at Thomas we are proud to be part of the communities we serve and understand what pest pressures our customers are facing. Our Complete Care Program is a comprehensive year-round program that focuses on providing treatment for common household pests. Through the Complete Care program our technicians provide:
Interior and exterior treatments every other month.

Treatment for common household pests along with visible carpenter ants, mice, yellow jackets, wasps and hornets.

Minor exclusion services.

The monitoring of all living areas, including basements and attics.

Termite monitoring.
We can also provide pest protection for your home through our other quality home pest control services:
Exterior Pest Guard Service - This is a seasonal service that works by focusing on exterior treatments, helping to prevent pests from being able to get into your home.

Rodent Control Program - This service provides services every other month to control dangerous and damaging rodents in and around your home.
Carpenter Ant Control In Delmar, NY
Carpenter ants are a large and very destructive species of ant that have the ability to enter into any Delmar home or business. They often make their way inside of buildings while foraging for food. Once inside they are drawn to wood and other building materials that have been exposed to moisture. If not treated the damages that carpenter ants can cause can become quite extensive and expensive to repair.
The pest professionals at Thomas Pest Services can successfully eliminate carpenter ants found invading any Delmar home or business through the following services:
A thorough interior and exterior inspection.

The design and implementation of a treatment plan. Treatment may include applications to cracks and crevices and other areas prone to carpenter ants on the interior and exterior of the structure.

The recommendations of an on-going treatment plan to help make sure a re-infestation does not occur.
Contact us today, to learn about how our highly effective carpenter ant control services.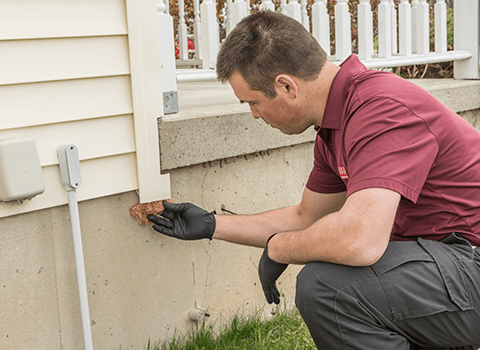 Avoid Wildlife In Delmar, NY With Thomas Pest Services
Wild animals like squirrels, raccoons, bats, and opossums, may not look that harmful, but reality is they truly are. Those wild animals and others have the potential to cause structural damage to your Delmar home, destroy personal property, contaminate food, and introduce viruses, bacteria, and parasites into your home. If wild animals are wreaking havoc in your home or on your property, the wildlife control experts at Thomas can provide you with humane control options. Our highly trained, experienced, and certified wildlife control experts will inspect your property to gain the knowledge they need to solve your property's unique wildlife problem. After developing a plan they will remove the invading animals from your property using trapping and removal methods that are practical, humane, and of course legal. After the wildlife is removed our professionals provide damage repair services to help prevent future wildlife problems from occurring in your Delmar home or business!
Commercial Pest Control In Delmar, NY
The best way to prevent problems with destructive, nuisance, and damaging pests, and to help maintain your business's good reputation within the community is to partner with the commercial pest control experts here at Thomas Pest Services. The professionals at Thomas can help to ensure that pests are never again an issue in your business or commercial facility. Our full-service pest control solutions make sure that our commercial customers maintain a zero pest policy within their facility, you heard right- ZERO pest policy! We offer our commercial customers full-service pest control solutions that include inspection services, pest identification services, sanitation services, along with cultural, mechanical and biological control services.
At Thomas Pest Services our professionals understand the biology of the pest(s) we are treating, how to correctly identify pest species, and how to implement treatment methods to control pests that do not rely solely on pesticide applications. Contact Thomas Pest Service today to learn more about our commercial pest control solutions.
Request Your Free Estimate