Coeymans, NY Pest Control
Having trouble with pests in Coeyman?
Insects and rodents are annoying and potentially destructive but you don't have to put up with them. Contact Thomas Pest Services for pest control in Coeyman and say goodbye to your pest problems. Simply click on the free estimate button to get started!
Free Estimate OR CALL (518) 458-7378
Pests Active in Coeyman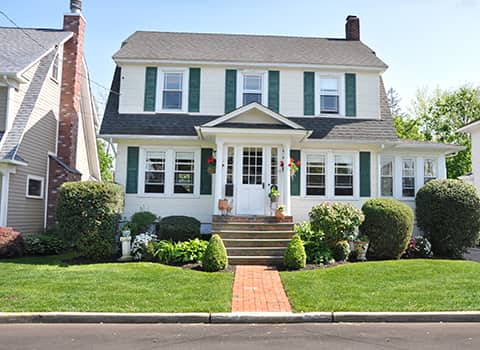 Residential Pest Control In Coeymans, NY
Thomas Pest Services offers homeowners superior pest control services at an affordable price. Our Complete Care Plan provides year-round protection against pests, eliminating and controlling common New York home invaders. Our Complete Care Plan includes the following:
Interior and exterior treatments every other month

Minor exclusion services

The monitoring of all living areas

Termite monitoring
Fast service, experienced professionals, and guaranteed services are just some of the reasons why we are chosen by so many to protect their homes and belongings from pests. To learn more about our Complete Care Plan or any of our other residential pest control services, give us a call today.
Why You Need Professional Wildlife Control In Coeymans, NY
The best way to handle wildlife that has become a problem on your Coeyman property or inside your home is to partner with a professional. Wildlife is a term used to describe wild animals, the key word being "wild." Wildlife is unpredictable, can carry disease, and has the potential to be damaging to your home and property in a very short period of time.
If wildlife is causing problems, contact Thomas Pest Services. Our wildlife control specialists are constantly being trained and know how to safely and humanely remove wildlife using environmentally responsible and modern techniques. We protect homes and people from wildlife through our ongoing wildlife protection services: inspection, removal, and damage repair. To learn more about working together to control wildlife, reach out to Thomas Pest Services today.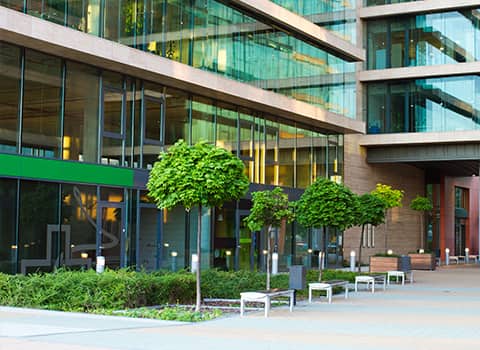 Commercial Pest Control In Coeymans, NY
Thomas Pest Services offers full-service pest control solutions that include inspection services, pest identification, 24-hour monitoring protection, exclusion, guaranteed services, and more. Our commercial pest control solutions rely on Integrated Pest Management to ensure the most eco-friendly and comprehensive pest protection possible. The experienced professionals at Thomas Pest Services are devoted to protecting your commercial facility from being invaded by pests that can ruin its reputation, damage equipment, introduce disease, and drive away customers. Partner with the Albany area's premier pest control company to keep your facility pest free, employees happy, customers returning, and your business's reputation intact! To learn more about our commercial pest control solutions, reach out to us today.
Homeowners Guide To Avoiding Termite Damage In Coeymans, NY
Termites are wood-destroying pests that have the potential to find their way into any Coeymans home. They are extremely destructive, causing structural damage by tunneling through and feeding on a home's structural wood. The intricate tunnels they create will eventually damage the structural integrity of a home and become expensive to repair. Additionally, termite damage is not something that homeowners' insurance typically covers!
To avoid termites and their damage, it is important to partner with a professional pest control company that is experienced in the elimination and control of termites. At Thomas Pest Services we protect homes from wood-eating termites through our termite control service. The service includes identification, inspection, treatment, and on-going monitoring. To learn more about working together to protect your home from invasive and destructive termites, call Thomas Pest Services today!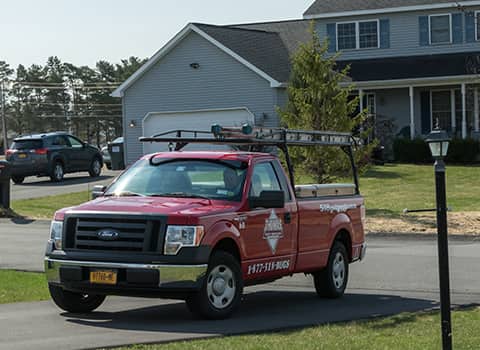 Full Service Pest Management Solutions For Homes & Businesses
In addition to the pest control services mentioned above, Thomas Pest Services offers the following services and solutions:
Commercial pest control

Rodent control

Carpenter ant control

Green pest solutions

Mosquito & tick control

Bee & wasp control

Home insulation services

Home repair services

Leafdefier gutter protection
Contact us today to learn more about our pest control in Coeyman, New York, the Capital District and the Adirondack region.
Request Your Free Estimate