Bed Bug Heat Treatment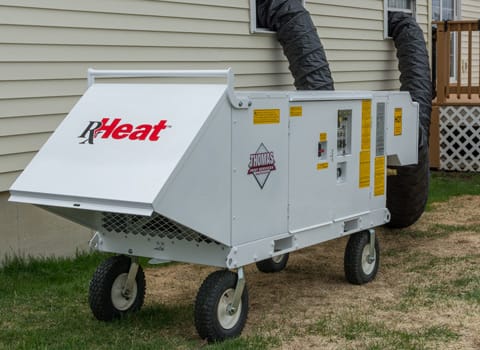 Get Rid of Bed Bugs With Heat
In order to stop bed bugs from biting, immediate professional attention is needed. With 3rd generation experience, Thomas Pest Services offers highly effective and eco-friendly bed bug heat treatments in the Capital Region and Adirondacks. Our team of bed bug control experts are ready to battle bed bugs in your home or business to provide you peace of mind from these biting pests.
Why Is Heat Effective In Killing Bed Bugs?
Bed bugs cannot survive excessive temperatures. Thomas Pest Services utilizes effective heating systems to create an environment where bed bugs can no longer sustain life.

Scientific studies show temperatures of 120 degree or more will kill all life stages of bed bugs including their eggs in minutes.

At Thomas Pest Services, we one of our two specialized heating systems to raise the internal temperature of the structure above the legal threshold for bed bug survival.

Temperatures are measured through the use of specialized temperature probes and monitored by computer software.

These specialized probes allow Thomas Pest professionals the ability to monitor temperatures in wall voids and other tight cracks and crevices in which bed bugs tend to harbor in.

Thomas Pest Services also utilizes thermal imagining technology to ensure consistent heat saturation throughout the structure.

Thomas Pest Services heat treatments can be performed in one day, chemically free, allowing you the opportunity to rest easy that night.
Electric Bed Bug Heat System
Large, mobile fans create heat and circulate the hot air in rooms of your home. The electric heating fans have a temperature monitor which allows our technicians the ability to constantly monitor the treatment and ensure the proper temperature range has been reached.
Propane Bed Bug Heat System
The propane heat system is set up outside the infested area. Ducts are constructed to carry the heated air into the effective areas of your home or commercial space. Temperatures on the propane system are closely monitored by our staff to ensure the air temperature is at or above the effective 120 degrees.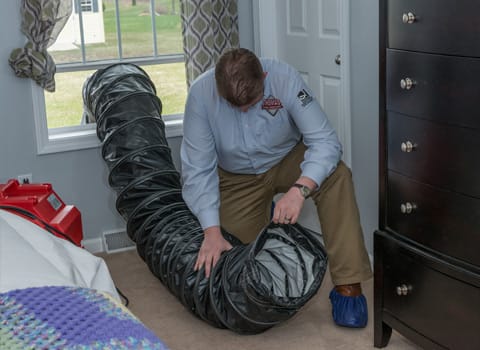 Preparing For A Heat Treatment
Even in areas where there is clutter in the home, heat treatments can be highly effective. Certain items will need to be removed from the home and a detailed list will be provided in advance of treatment. Items like fire extinguishers, adhesives, flammable chemicals, and electronics could be harmed by treatment. Our staff will work with you every step of the way to protect your belongings. Let our Albany bed bug control experts help you return your life to normal by effectively eliminating all life stages of bed bugs and successfully prevent a re-infestation.
Schedule Your Customized Bed Bug Heat Treatment Solution
Contact Thomas Pest Services to get the right solutions for bed bug problems. We service all areas in the Capital District and the Adirondacks. Let our professionally trained staff do the necessary work to stop the bed bug infestation quickly and effectively.
Request Your Free Estimate