Amsterdam, NY Pest Control
Our Services
We service the City of Amsterdam and surrounding Montgomery County for all of their pest control needs, including the following services:
Bat control

Bed bug control

Carpenter ant control

Mosquito and tick control

Termite control

Bee & wasp control

Wildlife control
Free Estimate OR CALL (518) 458-7378
Pests Active in Amsterdam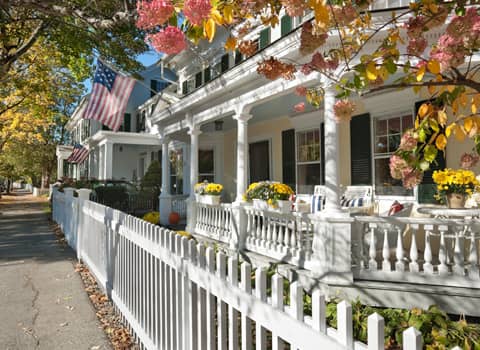 Home Pest Control in Amsterdam, New York
You work hard to care for your Amsterdam home to ensure that it remains the safe haven for your family that you intend it to be. Make sure that you do not neglect the looming threat that unwanted pests like rodents, cockroaches, and termites pose to your home and your family. One of the best ways for you to protect your home from the damages and diseases that pests cause is to partner with Thomas Pest Services for year-round protection from the year-round threat of pests. Our Complete Care program is one of the most comprehensive residential pest protection packages available to Amsterdam residents. The Complete Care Program will cover the most common pests to invade Amsterdam homes and includes bimonthly interior and exterior treatments and some discretionary exclusion techniques. We will monitor your living areas, basement, and attic for signs of pests at each visit. Also included is termite monitoring services; and we back up our services with the Thomas Pest guarantee. Thomas Pest also has rodent control services and seasonal Exterior Pest Guard services. To find out which of our industry leading services are right for your Amsterdam home, contact us today.
Because of our ideal location, abundance of trees, and proximity to the Mohawk River, woodland creatures love to live here in Amsterdam. The trouble is that wildlife such as skunks, raccoons, squirrels, and bats can not only pose a health risk to your family, but they can also cause extensive damages to your home or business. The wildlife experts here at Thomas Pest Services can humanely remove these creatures from your Amsterdam home or business. We will identify entry points and tailor a plan to help seal these areas to prevent future issues with wildlife. Our experts also have the ability to clean and sanitize any nesting or feeding sites making sure that all droppings, urine, and nesting materials are safely removed and disposed. Do not allow woodland creatures to become comfortable in and around your Amsterdam home when the trusted wildlife professionals at Thomas Pest Services are just a call away.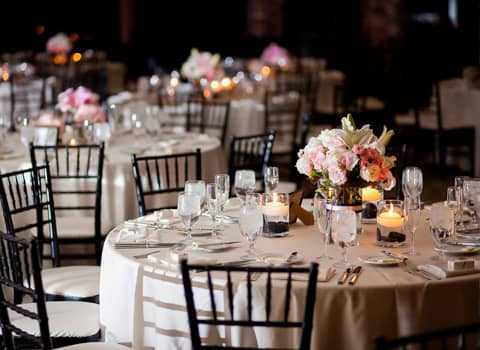 Commercial Pest Services in Amsterdam, New York
Your Amsterdam business has finally grown to the place that you had always hoped it would be, and you have earned a good reputation in our community. The last thing that you would want to happen would be for that reputation to become soiled, and nothing can accomplish that quicker than the appearance of pests such as cockroaches, mice, bed bugs, or other insects in your business setting. Keep your business safe from pests and your reputation in our community solid by partnering with Thomas Pest Services for your commercial pest protection needs. Thomas Pest knows the local pest pressures and how to effectively neutralize them; we have been effectively resolving pest pressures since 1949! That is a lot of hands-on experience in keeping businesses safe, and our pest experts utilize this experience along with the latest and most innovative technologies and materials to ensure that pests get out and stay out of your property. We personalize our pest control plans to meet the specific needs for your industry and ensure that all industry regulations for pest control are met. When you want to protect your Amsterdam business from the harmful effects of pests, be sure to partner with Thomas Pest Services for your industry solutions and our zero pest policy.

Other benefits of a commercial pest protection plan with Thomas Pest Services are:
24-hour monitoring protection

Habit modification services

Sanitation

Exclusion services

Pest identification services

Up-to-date reporting

Cultural, mechanical, and biological control techniques

On site log book

Availability of product labels and MSDS

Online access to your account including service history data

Much more
Reasons to Choose Thomas for Pest Control in Amsterdam, NY
The reasons to partner with Thomas Pest Services for your Amsterdam pest control needs are endless, but we will list what we believe are the top three.
Pest control is our family's tradition – It's in our blood! It all began in 1949, and three generations later we are still going strong. Thomas Pest Services holds true to the values of integrity, honesty, and customer satisfaction that are the pillars of our family owned company. We are dedicated to the ongoing education of our staff and to the use of innovative technologies and materials that are proven to be effective in the battle with pests to ensure that pests are safely and effectively eliminated from your property.

The customer is always our focus – Our mission statement says it best. "Our mission at Thomas Pest Services is to provide high quality service experiences, guaranteed customer satisfaction by caring, engaged professionals." You, the customer, are always on our hearts and minds, and our focus is always on delivering the best and safest possible solutions for your pest pressures. By focusing on making our customers our top priority and ensuring that our customers are satisfied with the services we provide, we have grown to be an industry-leading pest control company here in New York and are recognized as industry leaders by our peers.

We are QualityPro certified – This means that we meet or exceed industry standards set by the National Pest Management Association in these key areas: trusted consumer relations, certified business practices, expert employee training, and environmental stewardship. When you partner with Thomas Pest Services, you know that you are receiving the safest and most effective pest control solutions in the industry.
Request Your Free Estimate