Queensbury, NY Pest Control
Having trouble with pests in Queensbury?
Insects and rodents are annoying and potentially destructive but you don't have to put up with them. Contact Thomas Pest Services for pest control in Queensbury and say goodbye to your pest problems. Simply click on the free estimate button to get started!
Free Estimate OR CALL (518) 458-7378
Pests Active in Queensbury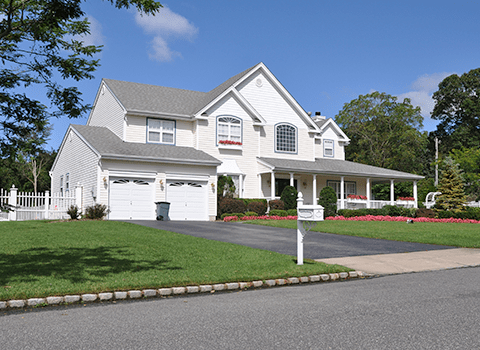 Residential Pest Control In Queensbury, NY
At Thomas Pest Service we understand how problems with pests in and around your home can impact daily life, and we want to do everything we can to solve your pest problems as quickly as possible. Not only will we solve your current pest problems, we will put into place the prevention measures needed to keep pests from returning. Through our Complete Care Plan, we can provide your Queensbury home with year-round protection by providing the treatment needed to eliminate and control common household invaders such as carpenter ants, mice, stinging insects, cockroaches, spiders, and more. Our Complete Care Plan includes:
Interior and exterior treatments every other month

Minor exclusion services

The monitoring of all living spaces

Termite monitoring to help prevent your home from being invaded by wood-destroying pests
Give us a call today to learn more about protecting your Queensbury home from pests with our Complete Care Plan, or with the help of our other residential pest control services, including our rodent control service and our Exterior Pest Guard service.
Protect Your Queensbury, NY Home From Carpenter Ants
Not only are carpenter ants the largest ants found living in New York, it is probably safe to say that they are one of the most damaging as well. Carpenter ants are usually found nesting outside in hollow trees, tree stumps, or in fallen trees. The key word here is USUALLY. Carpenter ants are also a common home invader. They, like other species of ants, often enter into homes while foraging for food. Once inside, they may decide to stay and create a satellite nest in soft, decaying, or water-damaged wood inside your home. Inside, carpenter ants are often found nesting around windows or doors, in crawl spaces, or behind wall voids.
To protect your home from carpenter ants tunneling through your structural wood to create nesting areas, partner with Thomas Pest Services. Our professionals provide a thorough interior and exterior inspection of your home and property. They then design and implement a treatment protocol that is specific to your property. After the initial infestation is eliminated, at Thomas we highly recommend putting into place an on-going carpenter ant maintenance program to prevent future problems with this damaging pest. Get in touch with us today to learn more about protecting your property from carpenter ants with the help of Thomas Pest Services.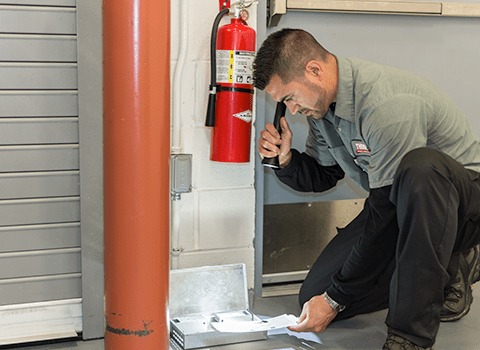 Commercial Pest Control In Queensbury, NY
Protecting your Queensbury business, and its reputation, from being damaged by invasive pests is easy. Partner with Thomas Pest Services! At Thomas we offer our commercial customers comprehensive pest control solutions based on the principles of Integrated Pest Management, which include inspection services, identification services, sanitation services, habit modification, exclusions services, and cultural, mechanical and biological control services. In addition, you receive all the benefits of 24-hour monitoring protection! By choosing Thomas Pest Services for your commercial pest control needs, you will have the peace of mind in knowing that you will always be provided with fast and guaranteed services performed by our highly trained and professional experts. Maintain a zero-pest policy inside your Queensbury commercial facility by partnering with Thomas Pest Services. Give us a call today to schedule your free estimate!
Learn How To Avoid Bed Bugs In Queensbury, NY
Avoiding bed bugs is a difficult task because bed bugs don't care who you are. They don't care where you live, what star hotel you can afford, or how clean your home is. All they care about is that you are a person and can provide them with a food source--your blood! Bed bugs are found where people are, which means almost any public place can house bed bugs. To avoid introducing these parasitic creatures into your home, we suggest the following tips.
Don't leave your personal belongings lying around willy-nilly, keep them up off of the ground. Bed bugs can easily crawl onto belongings located on the floor.

Do not purchase used furniture, mattresses, or box springs for your home, no matter how good a deal or how clean the items look, they could be harboring bed bugs.

Routinely wash outerwear such as coats and hats, and bags that you carry routinely, in hot water.

Regularly wash all bedding on a high-heat cycle followed by a spin in the dryer on a high-heat setting.

Regularly vacuum floors, and vacuum the seams, cracks, and crevices, of upholstered furniture and mattresses.
If bed bugs do end up finding their way into your home, don't panic. An infestation truly can happen to anyone. At the first sign that bed bugs have invaded your home, contact Thomas Pest Services so we can eliminate these unwanted invaders. DIY bed bug control methods won't work, and will just end up testing your sanity. Our pest pros will thoroughly inspect your property and if bed bugs are detected we will put together a rapid-response plan to quickly resolve the infestation. To learn more about our quality bed bug management services, or to schedule a bed bug inspection for your Queensbury home, get in touch with us today!
Request Your Free Estimate