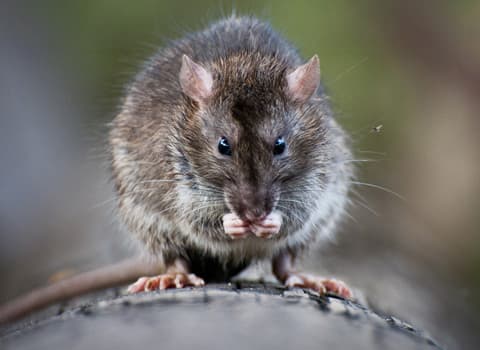 What do roof rats look like?
If you are staring at a rat you probably don't care what type of rat it is, you just want it gone and while we don't blame you, proper identification allows our rodent control pros to implement measures that will be most effective. With that in mind, you can tell a roof rat by its brownish to black coloring.
Though not exactly helpful unless you have one to compare the size with but roof rats are slightly smaller than Norway rats. They're also a great climber, poor swimmer, and because of their climbing skills are generally found in trees and higher levels of buildings and attics.
Request Your Free Estimate