Northville, NY Pest Control
Having trouble with pests in Northville?
Insects and rodents are annoying and potentially destructive but you don't have to put up with them. Contact Thomas Pest Services for pest control in Northville and say goodbye to your pest problems. Simply click on the free estimate button to get started!
Free Estimate OR CALL (518) 458-7378
Pests Active in Northville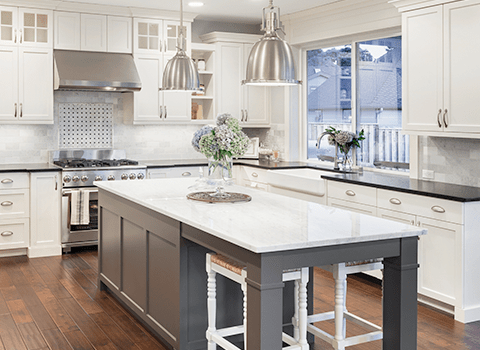 Residential Pest Control Solutions In Northville, NY
To protect your family and property from the pests living in our area that are always ready to invade our homes as they search for food, water, and safe shelter, trust Thomas Pest Services. We offer several residential pest control options that all offer the benefits of fast service, experienced professionals, and guaranteed services!
Complete Care Program- This is a comprehensive year-round program that focuses on providing treatment for common household pests. Our technicians provide interior and exterior treatments every other month, minor exclusion services, and the monitoring of all living areas. This inclusive program also provides termite monitoring for superior protection against pests.
Exterior Pest Guard Service- This is a seasonal service that works by focusing on exterior treatments, helping to stop pests before they have the chance to enter into your home.
Rodent Control- This program provides services every other month to control dangerous and damaging rodents found living in and around your Northville home.
Give us a call to learn more about any of our quality residential control programs or to receive a free estimate.
How To Identify Carpenter Bee Damage In Northville, NY
Carpenter bees are a large solitary species of bee who like to create their individual nests inside of pieces of untreated wood, preferring softwoods over hardwoods. Female carpenter bees bore holes about the size of their bodies into wood they are infesting while tunneling deep inside. Decks, outdoor furniture, sheds, wooden siding and swing sets are all typical places they can be found nesting. Their holes usually appear to be perfectly round and you will probably notice wood shavings on the ground of infested pieces of wood. There are typically multiple holes found in a single piece of wood because while they nest alone, often multiple females will choose the same piece of wood to nest in. Female carpenter bees do have a stinger but are very docile; the males do not have a stinger but are very aggressive, if carpenter bees are on your property you will most likely see very large angry bees swarming around, protecting the nest. If you find that carpenter bees have chosen a structure on your property to nest in, the professionals as Thomas Pest Services can provide you with the services needed to remove these pests and protect your family (remember the females have the potential to sting and their venom is strong enough to cause an allergic reaction) and property from these dangerous and damaging pests. Call today to learn more about our bee and wasp control services!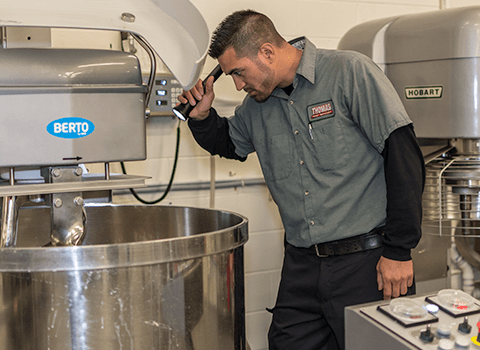 Protect Your Northville, NY Commercial Facility With Thomas Pest Services
To protect your Northville commercial facility from common invading pests including a variety of insects, rodents, and pest birds choose Thomas Pest Services. Our pest control solutions make sure that our commercial customers maintain a zero pest policy within their facility. Our commercial pest control services protect both the inside and outside of your facility to effectively eliminate and prevent pest problems! Our pest control solutions for Northville businesses and commercial facilities include inspection services, pest identification services, sanitation services, 24-hour monitoring protection, cultural, mechanical and biological control services, habit modification, reporting, and more! At Thomas Pest Services our professionals have a deep understanding of the following:
The biology of the pests that they are treating
How to correctly identify invading pest species
How to implement treatment methods to control pests that don't only rely on the use of chemical solutions
Contact us today to learn more about partnering with Northville's commercial pest control experts to protect your commercial facility from invading pests.
Learn How To Avoid Bed Bugs In Northville, NY
There is no 100% effective way to avoid bed bugs, these parasitic pests are found all across the country and have the potential to be in any public space that you or your family visit; and we mean anywhere- hotels, hospitals, schools, libraries, movie theaters, dormitories, shopping centers, airports, bus stations, and more. To prevent bed bugs from invading your Northville property it is very helpful to take common prevention steps like looking for signs of bed bugs before bringing luggage into a hotel rooms, keeping purses, bags, and coats up off of the floor of public places, not purchasing used mattresses and box springs, and washing clothing and outerwear on a routine basis in hot water. However, the very best way to prevent a large-scale infestation from occurring in your Northville is to partner with Thomas Pest Services and schedule routine bed bug inspections for your home. If during an inspection bed bugs are detected we will work with you to put together a rapid response plan which will provide a quick resolution to any size bed bug infestation. We offer the following services to eliminate and control bed bugs:
Bed bug heat treatment- Bed bugs cannot survive high heat temperatures. Heat works to quickly and without the use of chemicals eliminate any and all stages of bed bugs that are found present in your property.
Mattress encasements- Mattress Encasements work to help prevent your property's mattresses from becoming infested with bed bugs, and helps to proactively detect an infestation and allow infested mattresses to be kept.
Climbup® insect interceptors- These devices are placed on the base of pieces of furniture to help catch bed bugs as they try to climb up your furniture to gain access to it.
To learn more about controlling and eliminating bed bugs from your Northville property give the New York bed bug control experts at Thomas Pest Services a call today!
Request Your Free Estimate