Niskayuna, NY Pest Control
Having trouble with pests in Niskayuna?
Insects and rodents are annoying and potentially destructive but you don't have to put up with them. Contact Thomas Pest Services for pest control in Niskayuna and say goodbye to your pest problems. Simply click on the free estimate button to get started!
Free Estimate OR CALL (518) 458-7378
Pests Active in Niskayuna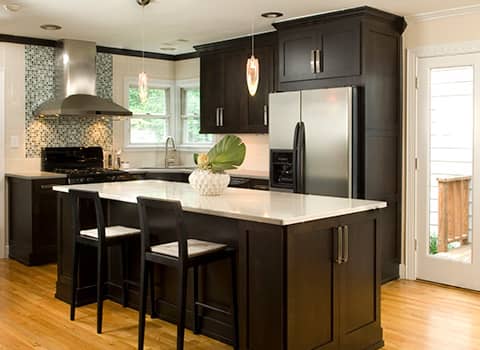 Home Pest Control in Niskayuna, New York
You put a lot of time and effort into maintaining your Niskayuna home. Clean, repair, remodel, paint, rake: it can seem like a never-ending battle sometimes, but it is worth it. You have a beautiful home, and the memories that you make are priceless. Make sure that you are not forgetting to protect your home from the damages that pests like termites can cause to its support structures and that you are not forgetting to protect your family from the illnesses that mice, cockroaches, and other pests can transmit. The easiest and most effective way to accomplish complete pest protection is with a year-round residential pest control plan from Thomas Pest Services. Our Complete Care Program offers protection from carpenter ants, mice, stinging insects, meal moths, cockroaches, spiders, and many more common home-invading pests. We begin with a thorough inspection followed by interior and exterior treatments, minor discretionary exclusions, and monitoring of high-risk areas. Termite monitoring services are included as well! Once the initial visit has occurred, our experts will return every other month to ensure that your home remains pest-free. To learn more about our industry-leading solutions for your Niskayuna home, simply give us a call today.
Niskayuna, NY Termite Control
No one wants to hear that termites have invaded their Niskayuna property, especially if those termites have already caused thousands of dollars' worth of damages – which is commonly what happens. These elusive pests sneak into your home through mud tubes along your foundation and silently eat away at the support beams inside your walls without you even realizing they are there. Termites are usually discovered only after floors begin to dip, walls begin to sag, and repair costs begin to soar. But did you know that termites and the damages they inflict can be prevented? Many of your friends and neighbors have chosen to partner with Thomas Pest Services for expert termite monitoring and control services. Our termite control specialists are authorized operators of the Sentricon® System with Always Active™ which is the most effective and accurate way to monitor for termites and to eliminate them. Treatment begins when our experts install non-invasive bait stations strategically around your property that are equipped with eco-friendly bait that, once ingested, interrupts the termite's ability to absorb nutrition and reproduce. These termites, as is their custom, take the bait back to the colony to share; and in no time at all, the entire colony is eliminated. The discreet bait stations stay in place to monitor for future foraging termites ensuring your home remains termite-free. Keeping your Niskayuna home safe from termites and their damages really is that simple when you partner with Thomas Pest Services. To learn more about Sentricon® with Always Active™ or any of our other effective termite solutions, contact us today.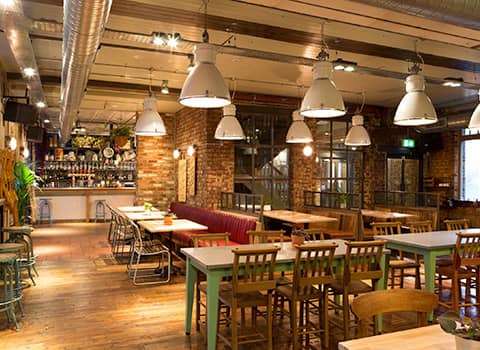 Commercial Pest Services in Niskayuna, New York
Business in Niskayuna is good. Really good! And you want to make sure it stays that way. Keeping your business competitive requires that your customers maintain their belief in your product or service, and there is nothing that can damage that confidence like the appearance of pests in your workplace. Cockroaches, rodents, beetles, and many other pests can damage products, destroy your facility, demolish equipment, and carry illness to your customers and your employees. Make sure that you have a year-round pest protection plan in place. Thomas Pest Services has developed effective solutions for commercial facilities that will not only eliminate existing pest pressures, but it will also monitor and control future threats as well. By utilizing integrated pest management strategies and using innovative tools and technologies, we can keep use of chemicals to a minimum. Plus we always make sure that we meet the standards and regulations set for your particular industry ensuring that you are in complete compliance. There is no company too big or too small for us to provide you with a pest-free facility. To learn more about our effective commercial pest control services or any of our other pest control solutions for industry here in Niskayuna, contact us today.
Why Choose Thomas Pest Services in Niskayuna, NY
Thomas Pest Services has made it our mission "to provide high-quality service experiences, guaranteed customer satisfaction by caring, engaged professionals." This philosophy is behind everything that we do from the use of safe, approved materials to utilizing integrated pest management strategies and new innovative tools and technologies. From our training, research, and development to the moment that we knock on your door we are mindful of our commitment to you and to our community. We are so proud to say that we are meeting our mission and it shows in our QualityPro certification. This is an honor given to a small percentage of pest control companies across the country that meet or exceed national standards in training & testing, business practices, consumer protection, and environmental stewardship. Since we opened our doors in 1949, we have relied on the values of hard work, honesty, and integrity as the foundation of all our interactions. Values that have helped us to get to where we are today, and values that will be the basis of all that we do well into the future. If you desire a pest free home or business here in Niskayuna, give us a call and experience the Thomas Pest Services difference.
Request Your Free Estimate