Malta, NY Pest Control
Having trouble with pests in Malta?
Insects and rodents are annoying and potentially destructive but you don't have to put up with them. Contact Thomas Pest Services for pest control in Malta and say goodbye to your pest problems. Simply click on the free estimate button to get started!
Free Estimate OR CALL (518) 458-7378
Pests Active in Malta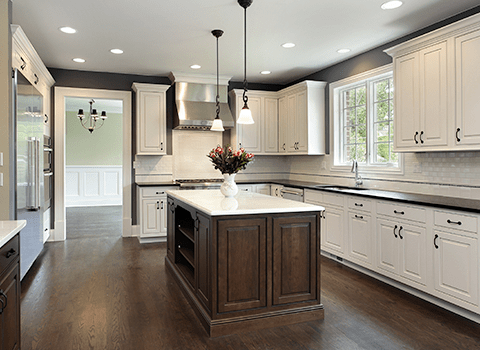 Residential Pest Control in Malta, NY
To protect your Malta home from pests, the professionals at Thomas Pest Services highly recommend implementing a year-round pest control program. At Thomas, we offer our customers year-round protection against pests through our Complete Care Plan. This comprehensive program protects your home from a variety of household pests. Our professionals perform interior and exterior treatments every other month to protect your home from household pests. Through this program, we will also treat for carpenter ants, mice, yellow jackets, wasps, and hornets. Other services of the Complete Care Program include minor exclusion services, the monitoring of all living areas (including basement and attics), and termite monitoring services. In addition to our year-round Complete Care Plan, we offer the following services to protect Malta homes from pesky pests: bed bug control, carpenter ant control, mosquito and tick control, bee and wasp control, rodent control, Leaf Defier, home insulation, home repair, and green pest services. Give us a call to learn more!
Mice Prevention Tips for Malta, NY Residents
There are many reasons why you should work diligently to keep mice out of your Malta home, but listed below are the top 3.
They carry and transmit dangerous diseases. Having mice live in your home could expose you and your family to a variety of bacteria and disease including salmonellosis, hantavirus, leptospirosis, and lymphocytic diseases.
Mice damage property, as their constantly growing incisors mean that they are constantly gnawing on objects in order to prevent them from overgrowing. Inside your home mice have the potential to damage both the structure of your home and personal items because of their constant need to chew.
They will contaminate food sources, pantry and kitchen areas with their urine, feces, and saliva. Nobody wants to eat the cereal that has already been nibbled on by your rodent houseguests!
Mice are crafty creatures and can get into homes through the tiniest of spaces, only needing a gap the diameter of a pencil to make their way inside, so the best way to prevent problems with mice is to partner with a pest control company that has experience controlling and preventing mice. We can protect your home from mice through our Complete Care Plan or through our targeted rodent control program. Contact us today to learn more about protecting your Malta property from damaging and dangerous mice!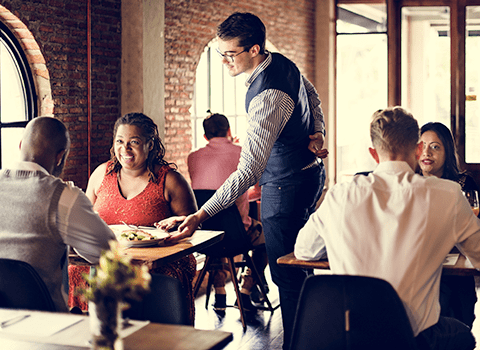 Commercial Pest Control Solutions in Malta, NY
The commercial pest control specialists at Thomas Pest Services have a deep understanding of the pests that are common to our area and are trained and educated to have knowledge of pest biology, pest identification, and treatment methods. Our technicians know how to control and prevent pests without solely depending on the use of pesticides. Our commercial pest control services also offer our customers the benefits of thorough inspections, 24-hour monitoring protection, the implementation of exclusion measures, and online access to your account, including access to reports. Other benefits to choosing Thomas Pest Services for your Malta business's commercial pest control needs include:
Bioremediation
Sanitation reviews
Consulting services
Get in touch with us today to ensure that your Malta business is never negatively impacted by invasive pests again! By partnering with Thomas you will guarantee a zero pest policy within your commercial facility!
Learn How to Identify Bed Bug Infestations in Malta, NY
There are many ways that you can identify a
bed bug
infestation inside your Malta home, as bed bugs like to think they are more "invisible" than they really are. Bed bugs leave behind many signs of their presence, including dark red blood stains on linens, mattresses, and box springs, feces (dried blood) on mattresses, pillowcases, and linens, piles of their shed skins under mattresses or along the floor, and at times a musty or mildew-like smell in your home. Also, if bed bugs are in your home, you or family members may wake up with unexplained bug bites, although this is not a very accurate way to identify bed bugs because their bites look very similar to other insects and most people don't react to their bites.
To help prevent bed bugs from invading your Malta property in the first place, partner with Thomas Pest Services and schedule routine bed bug inspections for your home. If during an inspection bed bugs are detected, we will work with you to put together a rapid response plan which will provide a quick resolution to any bed bug infestation. Options that Thomas Pest Services offer to
control bed bugs
include:
Bed bug heat treatment- Our specialized heaters work to quickly and without the use of chemicals eliminate any and all stages of bed bugs that are found present on your property.
Mattress encasements- Mattress encasements work to help prevent your property's mattresses from becoming infested with bed bugs, and helps to proactively detect an infestation and allow infested mattresses to be kept.
Climbup® Insect Interceptors- These devices are placed on the base of pieces of furniture to help catch bed bugs as they try to climb up your furniture to gain access to it.
To learn more about controlling and eliminating bed bugs with the help of Thomas Pest Services, contact us today.
Request Your Free Estimate