LeafDefier: Gutter Protection Systems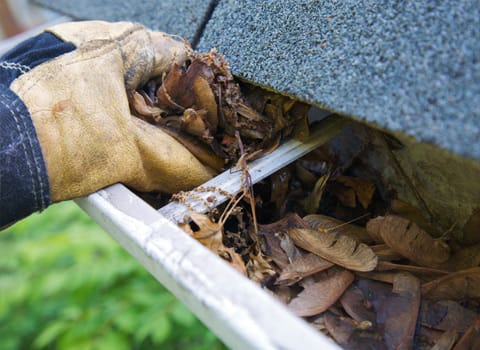 Let Us Help You Prevent Clogged Gutters
Are you tired of climbing a ladder to tend to your home's clogged gutters? Did you know that in addition to being unsightly gutters clogged by leafs and other debris can actually cause basement leaks, and water damage to windows, soffits and other parts of your home and worse which can lead to infestation of annoying and potentially damaging insects as well as cause mold and mildew problems. The good news, Thomas Pest Services installs gutter protection systems that prevent issues caused by clogged gutters.
LeafDefier®
With service available in Albany, New York and throughout the Capital Region and Adirondacks, our professionals will install the LeafDefier®, a virtually invisible gutter protection system that will prevent leaves, twigs and other debris from collecting in gutters even during severe rainstorms and inclement weather. Benefits of the LeafDefier® include:
A practically invisible design that is shaped and cut to fit in your gutter.

Directs water to flow through your gutters and out the downspout.

Easily installed by Thomas Pest professionals
Inhibits mold, mildew, fungus, algae and moss as well as prevents conducive conditions for carpenter ants and other types of insects from infesting.

Has a built in UV stabilizer to prevent deterioration caused by the sun.
To learn more about installing a gutter protection system for your New York home, contact Thomas Pest Services today!
Free Estimate OR CALL (518) 501-1249