Lake George, NY Pest Control
Having trouble with pests in Lake George?
Insects and rodents are annoying and potentially destructive but you don't have to put up with them. Contact Thomas Pest Services for pest control in Lake George and say goodbye to your pest problems. Simply click on the free estimate button to get started!
Free Estimate OR CALL (518) 458-7378
Pests Active in Lake George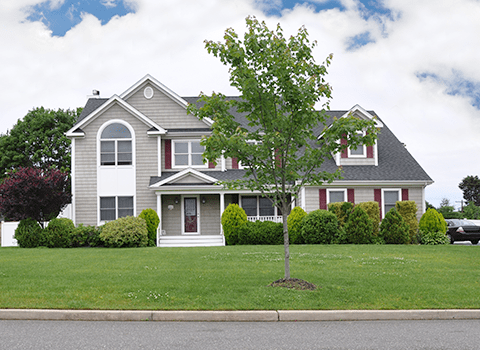 Residential Pest Control In Lake George, NY
By choosing Thomas Pest Services to protect your home and family from pests, you can be sure that you are choosing experts that are dedicated and whose goal is your peace of mind, that they will arrive on-time, act in a professional manner, and provide exceptional pest control services. To protect your home year-round from Adirondack region pests we highly recommend implementing our Complete Care Program. The Complete Care Program is comprehensive year-round coverage, and protects your home from carpenter ants, mice, stinging insects, spiders, crickets, roaches and more. Our professionals provide interior and exterior treatments which are performed every other month and that work to protect your home from household pests. Benefits of this program include:
Minor exclusion services.

Monitoring of all living areas - including basements and attics.

Termite monitoring services.
To learn all the details about our Complete Care Program or for information about the other services that we provide to protect your home, family, and property from pests, give us a call today.
Camel Cricket Prevention Tips In Lake George, NY
Camel crickets are not a species of insect that will be winning the local beauty pageant any time soon. They are an unfortunate looking insect, which unfortunately often make their way inside of homes and other structures. Camel crickets aren't a danger to people and don't produce any sound, however they can invade homes in large numbers and will attract spiders to your home and property. Camel crickets happen to be a delicious treat for spiders. To help keep camel crickets out of your home we first suggest inspecting the exterior of your property, fixing any areas that may allow camel crickets inside. Repair cracks found in the foundation, place door sweeps underneath of basement doors, and caulk any gaps found around basement doors and windows. It is also a good idea to remove from your property the things that may attract camel crickets to it; store fire woodpiles away from the outside of your home and remove piles of leaves, grass, sticks, and other debris from your property. If you are finding camel crickets in or around your home, contact the pest professionals found at Thomas Pest Services. We can implement the year-round services needed to keep camel crickets, spiders, and other common household pests out of your Lake George home.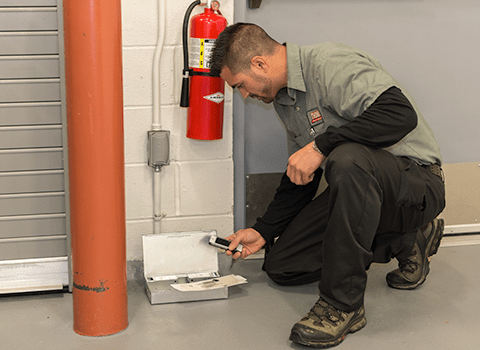 Commercial Pest Control Services In Lake George, NY
Does your Lake George business have a zero-pest policy in place? If it doesn't currently have one, one needs to be implemented immediately. Even just one pest inside of your facility can scare customers away and damage your business's reputation. By partnering with Thomas Pest Services you can be sure that you will be able to maintain a zero pest policy through the help of our highly effective commercial pest control services. At Thomas we will work closely with you to completely eliminate and prevent pest activity in your facility. We offer our commercial customers full-service pest control solutions that include inspection services, pest identification services, sanitation services, cultural, mechanical and biological control services, 24-hour monitoring protection, and much more! Don't allow pests to gain access into your Lake George business again; contact Thomas Pest Services today!
Learn How To Avoid Bed Bugs In Lake George, NY
Bed Bugs can find their way into your home a variety of different ways, bed bugs aren't just picked up in hotels while traveling. Listed below are some other examples of how people's home become infested with bed bugs:
College students bringing bed bugs home along with their laundry for the holidays.

Having friends or family visiting from away, or from next door. They may have unknowingly come into contact with bed bugs and may accidentally introduce them into your home.

Purchasing used furniture, clothing, mattresses, or box springs for your home.

Spending time in any public place including a library, movie theater, hospital, retail space, taxi-cab, or airport.

Coming into contact with bed bugs at your work, or your children coming into contact with them at school.
As you can probably tell by now, bed bugs really can be found almost anywhere and an infestation can happen inside of any home or property. To help protect your home from being infested by bed bugs, or to help rid your home of bed bugs, the professionals at Thomas Pest Services offer a variety of bed bug control services. Our bed bug control services include: bed bug identification and inspections, bed bug response plans, bed bug heat treatment, mattresses encasements, and Climbup® Insect Interceptors. To learn more about our highly effective bed bug treatment and prevention options, or to schedule a bed bug inspection for your Lake George, NY home, give us a call today!
Request Your Free Estimate