Kingsbury, NY Pest Control
Having trouble with pests in Kingsbury?
Insects and rodents are annoying and potentially destructive but you don't have to put up with them. Contact Thomas Pest Services for pest control in Kingsbury and say goodbye to your pest problems. Simply click on the free estimate button to get started!
Free Estimate OR CALL (518) 458-7378
Pests Active in Kingsbury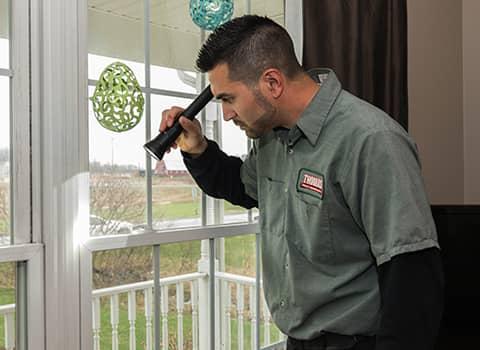 Residential Pest Control in Kingsbury, New York
Thomas Pest Services is proud to offer its residential customers superior pest control services at an affordable price. Through our Complete Care Plan we can provide your home and family with year-round protection to eliminate and control common household invaders. Our Complete Care Plan includes:
Interior and exterior treatments every other month

Minor exclusion services

The monitoring of all living areas

Termite monitoring to help prevent a home invasion by wood-destroying pests
Fast service, experienced professionals, family-owned, and guaranteed services are just some of the reasons why we are chosen by so many families to protect their homes from pests. Give us a call today, to learn more about protecting your home from insects and rodents through our Complete Care Plan or with the help of our Rodent Control service or our Exterior Pest Guard service.
Guide To Preventing Carpenter Ants in Kingsbury, New York
Carpenter ants are a destructive species of ant found living throughout the state of New York. They invade homes and other structures to nest inside structural wood. Carpenter ants are some of the largest house-invading ants found living in the entire United States. They are usually black, red, or a combination of black and red in color. To prevent carpenter ants from being attracted to your property and eventually finding their way into your Kingsbury home to nest, we want to offer the following tips:
Make sure that all outdoor trash cans and compost bins have tight-fitting lids on them.

After eating outside, make sure that all food debris is thrown away and that the grill has been cleaned.

Place vegetable and fruit gardens a distance away from your home's exterior.

Place a 12-18 inch rock barrier between your home's foundation and any mulch or soil.

Remove piles of organic debris from your property; to include tree stumps, fallen tree limbs, piles of grass and leaves.

Make sure that gutters are working properly to direct water away from your property and to prevent water from seeping into your home's walls and damaging its structural wood.

Seal any spaces found in your home's foundation, exterior walls, or roofline.
If you notice large black ants wandering around your property or inside your home, contact Thomas Pest Services immediately so that our professionals can provide a thorough interior and exterior inspection of your home and property. We then will design and implement a long-term treatment protocol, specific to your property. Get in touch with us today to learn more about protecting your property from invasive and destructive carpenter ants.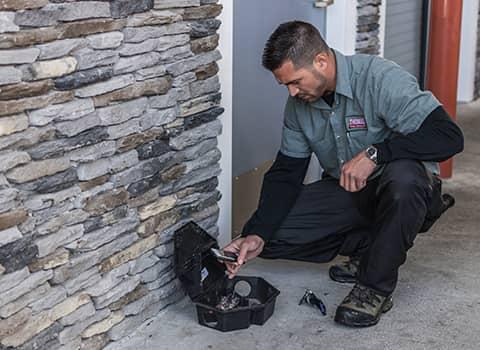 Commercial Pest Control in Kingsbury, New York
At Thomas, we offer our commercial customers comprehensive pest control solutions based on the principles of Integrated Pest Management which includes inspection services, identification services, sanitation services, habit modification, exclusions services, and cultural, mechanical and biological control services, with the benefits of 24-hour monitoring protection. By choosing Thomas Pest Services for your Kingsbury commercial pest control needs you can have the peace of mind to know that you will always be provided with fast and guaranteed services that are performed by our highly trained and professional experts. By partnering with Thomas Pest Services, your business will soon become and remain a business that is free of invasive, destructive, and reputation-damaging pests. Reach out to us today to schedule your free estimate!
Learn How To Avoid Bed Bugs in Kingsbury, New York
One of the best ways to avoid bed bugs from taking up residence inside of your Kingsbury home is to partner with the bed bug control experts found at Thomas Pest Services. We have a deep understanding of bed bugs, how they behave, where they live, how they feed, and how to completely eliminate them from any New York property. Do not delay treatment because you are embarrassed or because you think you can eliminate them on your own. Immediately contact Thomas so that we can take care of the infestation quickly and in its entirety. Products and services that we utilize to help Kingsbury residents avoid large scale bed bug infestations include:
Bed bug identification

Bed bug inspections

Bed bug response planning

Bed bug heat treatment

Mattress encasements

Climbup® Insect Interceptors
Request Your Free Estimate