Halfmoon, NY Pest Control
Having trouble with pests in Halfmoon?
Insects and rodents are annoying and potentially destructive but you don't have to put up with them. Contact Thomas Pest Services for pest control in Halfmoon and say goodbye to your pest problems. Simply click on the free estimate button to get started!
Free Estimate OR CALL (518) 458-7378
Pests Active in Halfmoon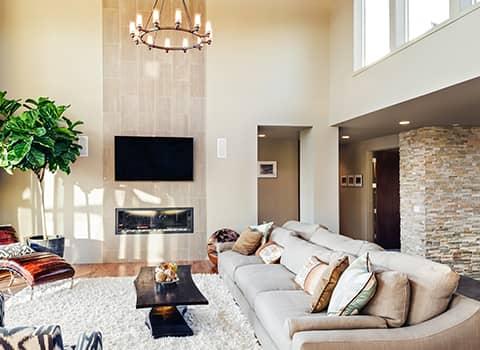 Residential Pest Control In Halfmoon, NY
Thomas Pest Services takes pride in offering its New York customers with a selection of residential pest control services to keep homes and families safe from stressful pest invasions. A quick overview of residential pest control programs include:
Complete Care Program - This year-round program focuses on providing treatment for common household pests. Our technicians provide interior and exterior treatments every other month, minor exclusion services, and the monitoring of all living areas. This inclusive program also provides termite monitoring for a comprehensive solution against household-invading pests.

Exterior Pest Guard service - This seasonal service works to protect your home from pests by focusing on exterior treatments, helping to stop pests BEFORE they have the chance to enter your home.

Rodent Control - This program provides services every other month to control dangerous and damaging rodents in and around your home.
Benefits of choosing Thomas Pest Services to protect your home and family from pests include superior pest protection, uniformed experts, guaranteed service, fast service, and comprehensive solutions. To learn more about our pest control solutions and how to we can work together to eliminate pests from your home and keep them out for good, reach out to us today.
Protect Your Halfmoon, NY Home From Carpenter Ants
When it comes to carpenter ants, the most important facts you need to know about them is that they are a destructive species of ant. Any carpenter ants near or in your home should be eliminated as quickly as possible. If you ever find large black, red, or black-and-red colored ants wandering around your home's kitchen, basement, deck, walkways, or garden areas, contact Thomas Pest Services as quickly as possible so we can provide the services needed to get rid of these damaging pests. Our professionals provide a thorough interior and exterior inspection of your home and property, and then design and implement a treatment protocol specific to your Halfmoon property. After the initial infestation is eliminated by our professionals we highly recommend putting into place an on-going carpenter ant maintenance program to prevent future problems with these damaging ants. Get in touch with us today to learn more about protecting your property from carpenter ants with the help of Thomas Pest Services and our customized carpenter ant control services.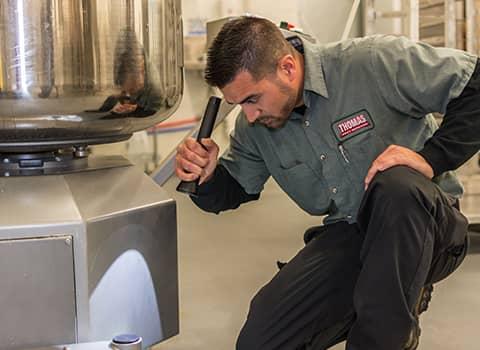 Commercial Pest Control In Halfmoon, NY
Our full-service pest control solutions ensure that our commercial customers maintain a zero-pest policy within their facility. Just one pest meandering through your commercial facility has the potential to damage your business's reputation. By partnering with Thomas you can be sure you will never have to worry about the negative effects of pest problems again! We offer our commercial customers full-service pest control solutions that include:
Inspection services

Pest identification services

Sanitation services

Cultural, mechanical and biological control services
Contact us today to receive a free estimate for your Halfmoon commercial property and know that your business, customers, and employees are going to be protected from pest problems.
Learn How To Avoid Bed Bugs In Halfmoon, NY
Listed below are some of the many reasons why you should avoid coming into contact with parasitic bed bugs.
Their favorite food source is human blood.

Their presence in your home can cause you and your family members anxiety and sleepless nights.

They have the potential to invade and live in multiple areas of your home.

If allergic to their bites, you can develop raised itchy welts.

In the case of a large infestation, a musty odor can develop in areas of your home.

They require professional services to be removed from your Halfmoon home.
At Thomas Pest Control, we can eliminate bed bugs entirely through our bed bug control options which include bed bug identification, customized bed bug response plans, eco-friendly heat treatments, mattress encasements, and Climbup® Insect Interceptors. To learn more about bed bugs and how we can work together to ensure you and your family have a bed bug-free home, contact Thomas today.
Request Your Free Estimate