Glenville, NY Pest Control
Having trouble with pests in Glenville?
Insects and rodents are annoying and potentially destructive but you don't have to put up with them. Contact Thomas Pest Services for pest control in Glenville and say goodbye to your pest problems. Simply click on the free estimate button to get started!
Free Estimate OR CALL (518) 458-7378
Pests Active in Glenville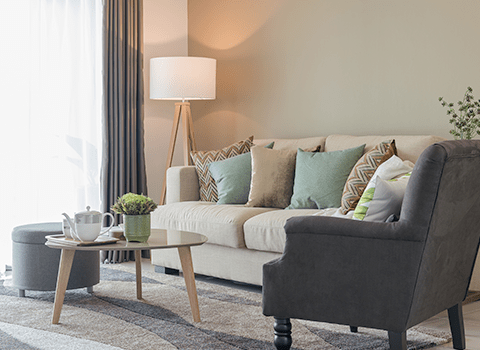 Residential Pest Control In Glenville, NY
At Thomas Pest Services, we understand that, as a homeowner, you have a long laundry list of things that need to be completed each day, week, and month and you definitely don't need to add dealing with a pest infestation to the mix, which is why we're here to help! Let the pest professionals at Thomas Pest Services help you maintain your Glenville home by providing the services needed to keep dirty, destructive, and disease-spreading pests away from your property, family, and pets. The professionals at Thomas Pest Services provide expert, trustworthy residential pest control services that New York residents can trust. The residential pest control services that we provide include:
Complete Care Program
A year-round program that focuses on providing the treatment needed to eliminate and control common household pests. Our technicians provide interior and exterior treatments every other month, minor exclusion services, and the monitoring of all living areas. This comprehensive program also provides termite monitoring to help prevent your home from being invaded by wood-destroying pests.
Exterior Pest Guard Service
This is a seasonal service that protects your home from pests by focusing on exterior treatments and stopping pests before they have the chance to invade your home.
Rodent Control
Our rodent control program provides services every other month to control dangerous and damaging rodents and prevent them from invading your home.
Give us a call to learn more about our guaranteed residential pest control services!
What To Do If You Find Mouse Poop In Your Glenville, NY Home
If you see a mouse scutter across your floor or find trails of their excrement in your home, what do you do? The answer to this question is to contact the mouse control experts at Thomas Pest Services immediately. The next step is to clean up any mouse droppings you have found around your home; to begin the removal process, put on latex gloves, then spray the droppings with a disinfectant cleaner. Let them sit for five minutes, and then pick them up with a paper towel; dispose of both the paper towel and the mouse droppings immediately after and remove the garbage bag from your home. After removing the droppings, disinfect the floor where they were found.
As soon as you contact Thomas Pest Services, we will create a customized solution for your home that includes inspection and treatment through trapping, baiting, and the installation of monitoring stations. Our professionals will also identify access points that are allowing mice into your home and perform sanitation services in the affected areas of your home. If you are experiencing problems with mice in your Glenville home call us today and let our professionals eliminate these disease spreading, food contaminating creatures from your home once and for all!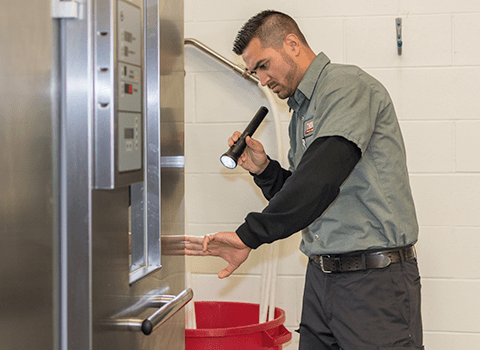 Commercial Pest Control Solutions In Glenville, NY
Our experienced professionals and guaranteed services are just a couple of the reasons why so many Glenville business owners choose to partner with Thomas Pest Services to meet all their pest control needs. The professionals at Thomas Pest Services can help you eliminate current pest problems and maintain a long-term, zero pest policy within your facility. We offer our commercial customers full-service pest control solutions that include inspection and pest identification services as well as cultural, mechanical and biological control techniques, 24-hour monitoring protection, and much more! We are able to protect a wide variety of businesses and industries from pests and provide bioremediation, sanitation reviews, and consulting services to aid in the fight against pest invasions. To learn more about our commercial pest control services and how they can protect your employees, customers, and your business's bottom line from pests and the damages they cause, give us a call today!
How To Avoid Termite Damage In Glenville, NY
At Thomas Pest Service, we protect Glenville properties from termites through our effective termite control services which include:
Termite identification
Termite inspections
Sentricon® System with Always Active™
Hex-Pro™ Termite Baiting
Our termite control services work to effectively protect both homes and businesses from wood-eating termites. Our termite control process begins with a thorough inspection and is followed-up by the installation of Sentricon® with Always Active™. Sentricon® with Always Active™ works to quickly eliminate the entire invading termite colony from your property without the need of digging or trenching. We also provide ongoing monitoring for termite activity on your property by visiting regularly and utilizing the pesticide-free Hex-Pro™ System to monitor for future termite activity. To learn more about how Thomas Pest Services can protect your Glenville residential or commercial property from termites, contact us today!
Request Your Free Estimate