Glens Falls, NY Pest Control
Having trouble with pests in Glens Falls?
Insects and rodents are annoying and potentially destructive but you don't have to put up with them. Contact Thomas Pest Services for pest control in Glens Falls and say goodbye to your pest problems. Simply click on the free estimate button to get started!
Free Estimate OR CALL (518) 458-7378
Pests Active in Glens Falls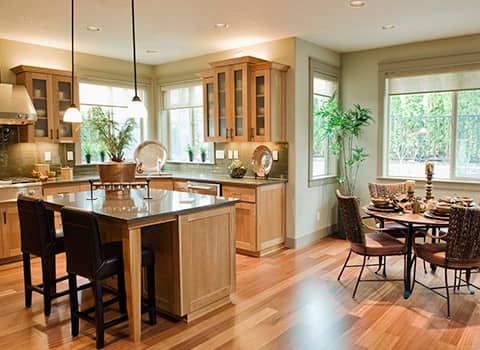 Home Pest Control in Glens Falls, New York
Protecting your home from the many pests that want to invade is a year-round, full-time job. Let the professionals at Thomas Pest Services take the burden of pest control off your shoulders through our effective home pest control programs. Some of the many benefits to choosing Thomas Pest Services to take care of your home's pest control needs include: being family owned and operated, being a local business; providing fast service; employing experienced professionals; and providing guaranteed services.
Listed below is a quick overview of our home pest control programs
Complete Care Program
This program focuses on providing treatment for common household pests like ants, spiders, mice, stinging insects, cockroaches, and more. Our technicians provide interior and exterior treatments, along with exclusion and monitoring services. This program also provides termite monitoring and is our most comprehensive home pest control solution!
Exterior Pest Guard
This is a seasonal service that works to stop pests in their tracks. The services provided in this program focus on exterior treatments to help prevent pests from being able to enter into your home.
Rodent Control
Rodents like mice and rats can be extremely damaging to your property and can invade at any time of the year. This program provides services every other month to control rodents in and around your home.
Glens Falls, New York, Termite Control
What causes $5 billion in property damages each year across the United States, is found in New York, and can be effectively eliminated and controlled by the experts at Thomas Pest Services? Termites! That's right! Termites are living in and around Glens Falls, and if they are not properly controlled and prevention protocols put in place, they can cause major damage to your property.

Whether you own a home or a business in Glens Falls, Thomas can eliminate a current termite infestation and prevent a future infestation through our termite control solutions. Our termite control solutions include the following:
The completion of a thorough interior and exterior inspection of your property.

A termite solutions recommendation.

The installation and maintenance of the highly dependable, effective, and eco-friendly Sentricon® System with Always Active™.

The ongoing monitoring for termite activity through Hex-Pro™ - a pesticide-free termite monitoring solution.
Give us a call today and start protecting your Glens Falls property from highly damaging subterranean termites.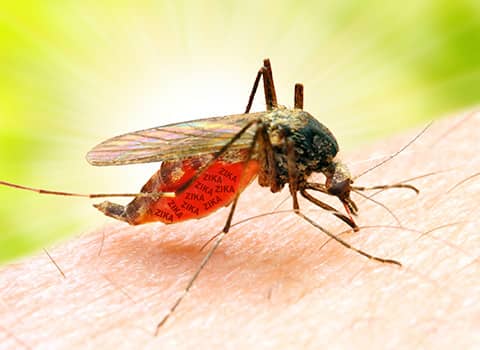 Mosquito Control in Glens Falls, New York
Protect your family and your pets from biting, disease spreading mosquitoes with the help of the region's mosquito control experts. Our experts are excited to provide the services you need to allow you to once again enjoy spending time in your Glens Falls backyard!

Thomas Pest Services can successfully reduce mosquito numbers throughout their entire active season by first identifying the areas on your property where they are living. Our experts will then recommend methods to help eliminate conditions such as standing water that can attract mosquitoes to your property. Finally, shrubbery, plants, and structures located on your property are treated with organic products.

Give us a call today to begin reducing mosquito numbers in your backyard!
Why Choose Thomas Pest Services in Glens Falls, NY
Thomas Pest Services is a great choice for your Glens Falls home or business's pest control needs. Listed below are just some of the many reasons why so many of our customers choose Thomas.
We are a dedicated, family owned and operated company that is an industry leader in the pest control field.

We take pride in continuously developing our pest control services, ensuring that we are offering all of our customers the most modern and environmentally friendly pest control practices.

Thomas pest services is a QualityPro certified company; meaning that we are part of a select group of national pest control companies that have been identified as providing the highest standards in pest control to their customers.

We are a full-service company. In addition to providing home pest control, termite control, and mosquito control services, we provide the following: commercial pest control, wildlife control, bed bug control, carpenter ant control, green pest solutions, home insulation services, home repair services, and leaf defier gutter protection.
Request Your Free Estimate