Thomas Pest Services Wins Times Union's Best Pest Control Company!
◀ Back To Blog
April 22, 2023
Thomas Pest Services, a local business in the Capital Region, is proud to announce that they have been voted as the Best P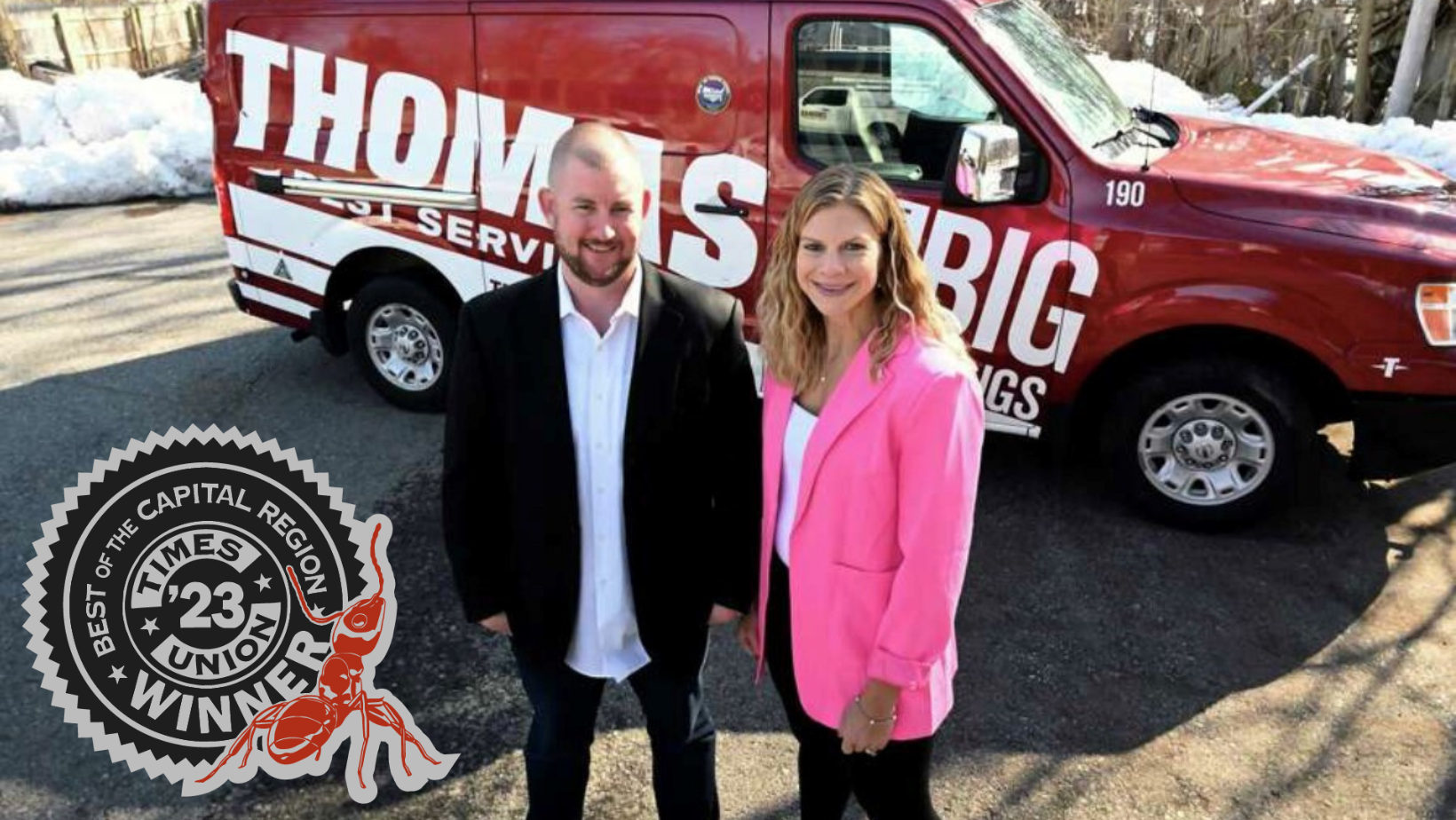 est Control Company by the Times Union's Readers' Choice awards. This year marks the first year that pest control was its own category in the Reader's Choice Awards, making this award even more special for Thomas Pest Services.
For over 12 years, Thomas Pest Services has provided quality pest control services to customers in and around the Capital Region. "We are so honored to be chosen by our community as their number one pick for pest control services," said Vice President, Sarah Thomas-Clark. "Since this was the first-year pest control was added as a category, this award is an exceptional honor," said Thomas-Clark.
As a token of our appreciation for being voted the number one pest control company, we are excited to offer a year of complementary services to one fortunate winner. From April 20 to May 31, anyone who signs up for our Complete Care Program will have the chance to win this fabulous prize. The Complete Care Program is designed to offer comprehensive solutions to any pest challenge you might face in your home or office. It includes inspection, treatment, and preventive measures to ensure you remain pest-free. The winner will only have to pay the initial fee, and we'll take care of the rest for an entire year! So why not take advantage of this opportunity and keep your home protected while also having a chance to win? Remember, only one person will be chosen, so don't wait too long to sign up.*
Thomas Pest Services offers a variety of pest control solutions from prevention to elimination including spider control, ant removal, rodent elimination, wildlife removal, and more. At Thomas Pest Services, they understand how difficult dealing with pests can be and are committed to forming relationships with their customers to solve all their pest problems quickly and efficiently. They look forward to continuing to provide exceptional service throughout the Capital Region for many years to come with this award from the Times Union for Best Pest Control Company. "This award truly humbles us," added Thomas-Clark. "It is gratifying when customers recognize our teams' hard work, it pays off in more ways than one."
Find out how we shared the news with our team:



*Only one winner will be chosen. The customer will pay the initial fee and then receive a year of free services. At the completion of a year, services will be automatically billed each month. Can not be combined with any other discount.
Request Your Free Estimate