Thomas Pest Services Announces Distinguished Business Recognition
◀ Back To Blog
December 20, 2021
Thomas Pest Services located in Schenectady, N.Y. was recently awarded the distinguished recognition of Best Places to Work through the Albany Business Review business newspaper.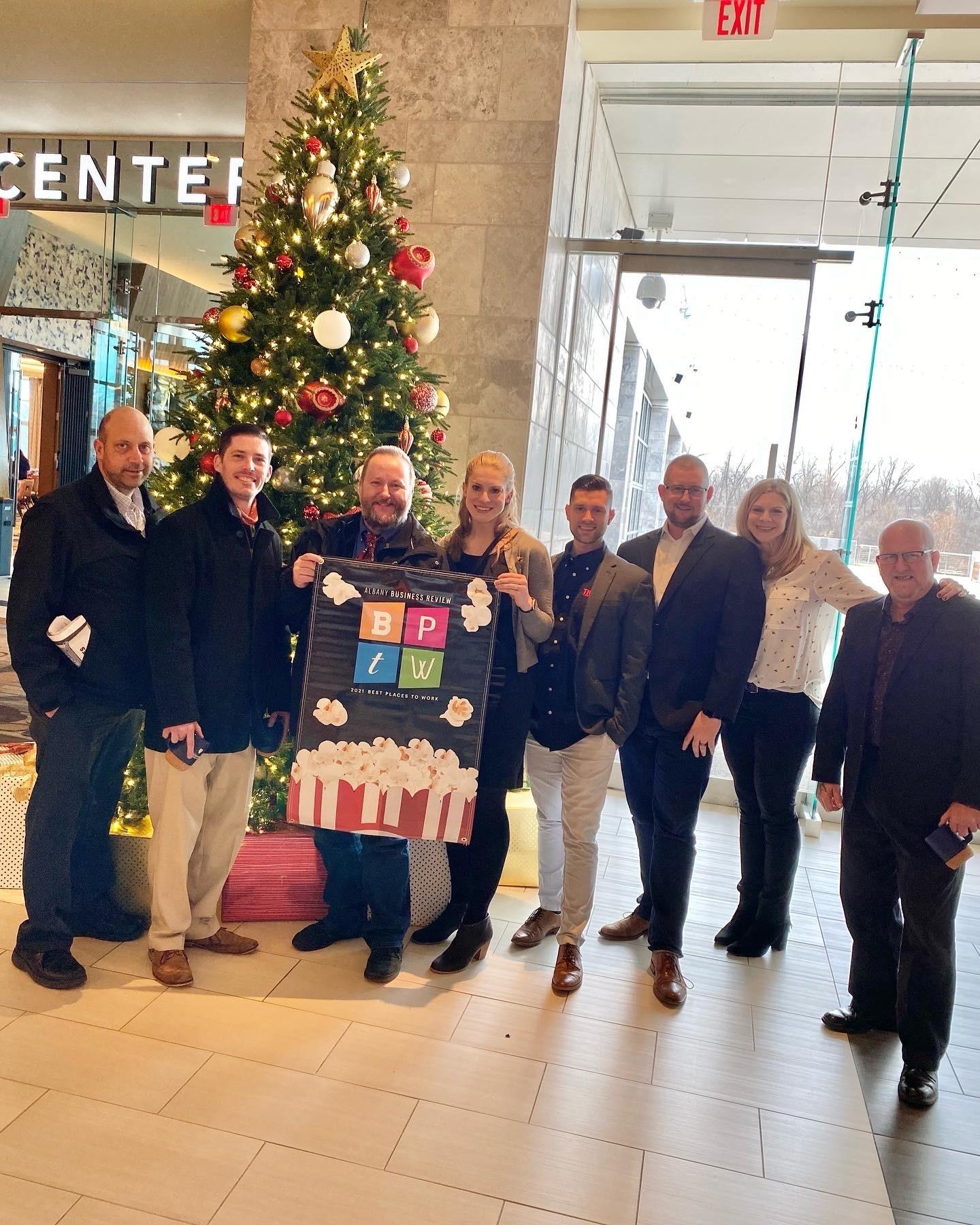 Businesses across the nation have had their fair share of hurdles in recent months, but local, family-owned Thomas Pest Services has leaned on its family roots to guide it through an otherwise trying time to help foster a supportive atmosphere so employees feel invested in the success of the company.
While in person occurrences have diminished during the pandemic, Thomas team leaders have made it a priority to use video conferencing tools to help share ever-changing updates. Instead of making the calls all about work, employees would maintain their close knit nature by sharing pictures from their day, an interesting find, or a personal update. Owners Bill and Sarah would do their best to connect with employees out in the field when appropriate to deliver holiday wishes or happy communications. They would do their best to maintain as much normalcy as possible.
During the transition from 2020 to 2021, Thomas Pest Services embarked on a journey called "Entrepreneurial Operating System" (EOS), which helped the company redefine its goals and shape its vision. EOS helped make it apparent that the company team was becoming even closer and working as a well-oiled machine.
Family-owned takes on a different meaning for Thomas Pest Services; there are three families represented within the team. The owners Bill and Sarah are a husband and wife team, working with Sarah's sister. And there are two other father-and-son duos who also call Thomas home. Thomas understands family, and recognizes that there are a lot of moving parts to help make family a priority. As the pandemic worsened, Bill and Sarah recognized the difficulties families were having with quarantines, home schooling, and daycare. They decided to institute a four-day work week for any employee who wanted it to help make their home and work life more balanced. Many have decided to take advantage of this as they transition into 2022.
As many companies have during the pandemic, Thomas also struggled to attract and obtain new talent. Thomas has demonstrated significant growth since the pandemic started, and they needed more support to deliver product to the customers. Sarah's sister Megan, who is the Director of Employee Experience, turned her focus to recruiting, exclusively. She instituted some changes for the better. Thomas increases its base hourly wage, redeveloped job descriptions, and really explored additional offerings to include in the total hiring package. These changes, and the collaboration among the leadership team helped them to reach their hiring goals.
"We are thrilled to be identified as one of the Best Places to Work in the Capital Region," said Bill and Sarah Thomas-Clark. "This award recognizes the hard work of all our team members, who strive to provide exceptional service to our customers. A key part of our success is following our vision. We choose to enhance the lives of those around us and we accomplish that by focusing on the commitment to create a culture of people who align with our core values. We are proud to be growing, promoting within, and recruiting future leaders to develop a team we are proud to call one of our greatest assets."
Request Your Free Estimate