December 16, 2014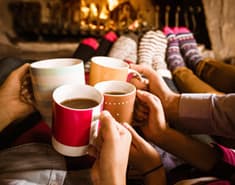 Do you know that keeping bugs and rodents out can also keep the cold out? The more you spend on pest prevention, the more you could be saving on your heating and cooling costs. A sealed home keeps cold air in during the summer, and warm air in during the winter. Here are two ways you can affect your energy expenditures.
Seal your walls. Bug and rodents get in through gaps, cracks, holes, and other openings. These are referred to as entry points. But, many homeowners don't realize that their heat is escaping out those entry points. Get some caulk and some liquid concrete, and seal up those areas. Filling holes is pretty straight forward, but sometimes those holes are in hard to get at areas. If this is the case for you, consider hiring a handyman to pull up some boards on the deck, or get under your patio or porch. If these holes aren't filled, rodents and bugs will continue to make them larger.

Invest in pest insulation. Many homeowners are unaware that there is such a thing as pest insulation. Not only does it exist, it is actually a better choice than fiberglass insulation. It is blown into your attic spaces, so there is no material wasted, and you can put it on top of your existing insulation. The interlocking fibers create a barrier that resists temperature transfer, keeping heat or cold from passing through. This alone makes pest insulation worth getting, because it pays for itself. But this insulation comes with some amazing benefits. The borates in the fibers kill many bugs, including termites. If you have this insulation in your wall voids and attic spaces, you have a layer of termite protection--and that is priceless. Those borates are also resistant to fire, which means fire can't travel through your walls and up into your attic. And, pest insulation is an EPA approved fungal resistant. Mold can bring with it major health problems and respiratory disease, but pest insulation resists mold. So you can save a ton on your energy bills, kill bugs, resist rodents, slow fires, and prevent mold, all with one purchase. Pretty sweet, huh?
Sealing your home is the best financial move you can make. You'll protect your investment from bugs and rodents, and spend less money on heat and electricity bills. It just makes sense. Call a pest control company today, and learn more.
Request Your Free Estimate