June 14, 2023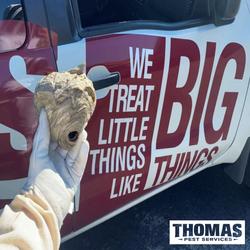 If you've ever had to deal with a wasp nest in your backyard, you may be wondering if professional removal is really worth the cost. After all, can't you just take care of it yourself with some over-the-counter wasp products and a ladder?
While DIY wasp control may seem like a good idea at first, there are several reasons why hiring a professional is the better choice. Here are just a few:
First and foremost, professional wasp removal takes the burden from you. Life can be busy, and routine nest detection may not be at the top of your to-do list. By hiring a pest professional, you can rest assured that your property is being properly inspected and treated without you having to lift a finger.
Another major benefit of professional wasp removal is that it's safer than DIY methods. While spraying a nest with insecticide may seem like a simple solution, it can be quite dangerous if the wrong products are used or if they are applied incorrectly. This can lead to sickness or injury for you, your family members, or your pets. Pest professionals have service protocols and know exactly which products to use and how to apply them safely.
Speaking of safety, professional removal can also prevent accidents and injuries by experienced technicians. Sting insect nest removal can be treacherous work, involving ladders, tight spaces, and sometimes even falling debris. Professional pest technicians have the necessary training and equipment to safely remove wasp nests without posing a risk to anyone in the household.
Perhaps the biggest reason why professional wasp removal is worth it, however, is the potential danger that stinging insects can pose. For those with allergies to insect venom, just one sting can be life-threatening or even fatal. Even for those without allergies, being stung repeatedly can still be incredibly painful and unpleasant. A professional can provide stinging insect prevention, remove any wasps nest and eliminate the threat altogether, reducing the risk of anyone being stung.
In conclusion, investing in professional wasp removal is a wise decision. It can help to address the problem effectively, prevent accidents, and reduce the risk of anyone in the household getting stung. At Thomas Pest Services, our team of trained and experienced pest technicians are ready to help you handle any wasp infestations. Don't hesitate to contact us for your wasp control needs throughout the Captial Region and Upper Hudson Valley.
Request Your Free Estimate