December 19, 2019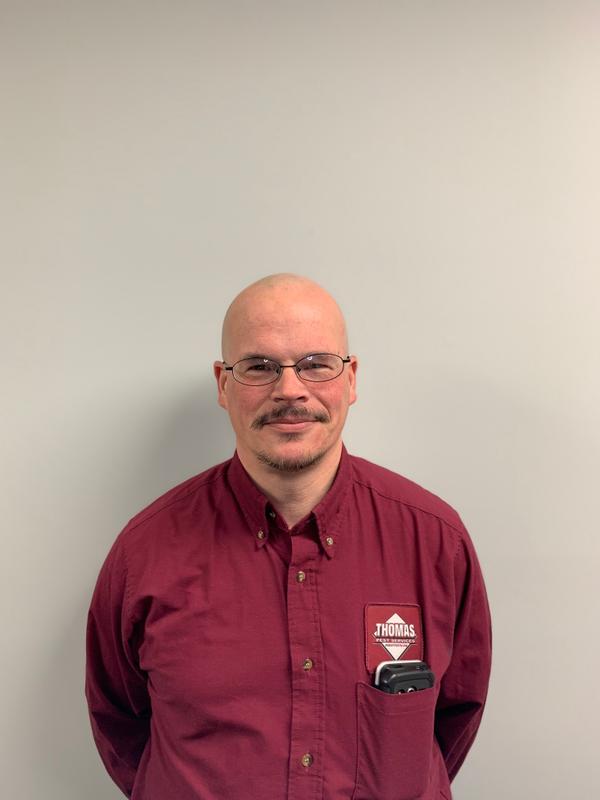 Here at Thomas Pest Services, one of our greatest points of pride is the people who make up our staff; the Thomas family is a group that's defined not only by their exceptional skills but also by their dedication to a strain of professionalism characterized by a focus on exceptional service and a drive to educate and inform. We love our staff - which is why we want readers to get to know them better!
Q: Hey Tim! Let's get right into it. What does your day-to-day at Thomas look like?


A: My daily routine usually goes something like this: I start off with a service manager who briefs me on where I'll be going for the day. I grab any supplies that I need, and then I head out. I pretty consistently have 6-8 stops each day, so things stay busy. It sounds pretty standard, but you get to see a lot of different things: people from all walks of life, and all sorts of different pests and pest behavior. I can honestly say that each day is a totally different experience, which keeps things interesting.
Q: How long have you been in the field?
A: I've been at it for about ten years now!

Q: What attracted you to the field?


A: Well, pest control isn't exactly the sort of job that you dream about as a kid; it was more like something that I kind of fell into--but honestly I can say that I'm really glad I did! Always being a little on your toes and on the move cuts out a lot of the more boring stuff that you experience with a more conventional office job. I think the active nature is a big part of what drew me into the field in the first place.

Q: What's your favorite part of the job?



A: I've kind of talked about this already, but it's really the diversity of experience you have in the workplace day to day. I also really enjoy having the opportunity to educate customers on the different ways they can help with pest prevention. I've found that customers are actually pretty curious and responsive when it comes to pest prevention tips!


Q: Are there any types of pests that you have an especially hard time trapping?

A: A lot of the pests are relatively easy, but I have had a little bit of difficulty with the more aggressive and elusive types, especially raccoons, squirrels and groundhogs.


Q: Are there any specific types of pests you actually enjoy dealing with?

A: There are 2 actually! I especially like treating bed bugs, because it has a certain amount of instant gratification that you don't really see with a lot of other pests. The way we treat it, you can see results pretty much immediately, and it usually only requires one round of treatments. With some of the other pests I see frequently, it's a multiple visit situation, and the problem can remain persistent even with multiple treatments. With bed bugs, it's usually one longer treatment and the problem is gone.

The other pest that I especially like to treat is bees, mostly because they present a challenge. A lot of pests are sort of passive when it comes to treatment, but with bees, they actually put up a fight - which keeps things interesting!

Q:Any pest horror stories you want to reveal?


A: Not really anymore- I've seen a lot over the years- but I remember when I first started, seeing my first serious bug bug infestation, that stuck with me. We lifted up the mattress and things had gotten so severe that there were bugs covering the entirety of the visible space underneath the mattress. I was shocked to actually see it in person! But aside from that, you do some pretty severe infestations, but nothing totally out of line. I guess a lot of the things I see that people might imagine as horror stories have just sort of become my norm.


Request Your Free Estimate