Ballston Lake, NY Pest Control
Having trouble with pests in Ballston Lake?
Insects and rodents are annoying and potentially destructive but you don't have to put up with them. Contact Thomas Pest Services for pest control in Ballston Lake and say goodbye to your pest problems. Simply click on the free estimate button to get started!
Free Estimate OR CALL (518) 458-7378
Pests Active in Ballston Lake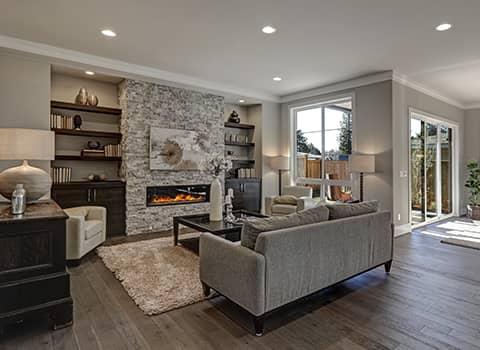 Residential Pest Control in Ballston Lake, New York
At Thomas Pest Services, our Complete Care Plan is one of the most popular ways homeowners can protect their homes from the pests that live throughout Saratoga County. This plan provides the protection needed to keep pests out of your home throughout the entire year. Our professionals will provide you with the treatment needed to eliminate and control common household pests like carpenter ants, mice, stinging insects, cockroaches, spiders, and more.

Our Complete Care Plan includes:
Interior and exterior treatments every other month.

Minor exclusion services.

Monitoring of all living areas.

Termite monitoring.
Give us a call to learn more about protecting your Ballston Lake home from pests with the help of our comprehensive Complete Care Plan.
Guide To Rodent Control In Ballston Lake, NY
At Thomas Pest Services our customized rodent control services protect homes from rodent invasions. Our services include inspection, and treatment services such as trapping, baiting, and the installation of monitoring stations.

Our professionals provide customers with the identification of rodent access points into your home. They will also perform sanitation services in affected areas of your home.

The following tips will help you to prevent problems with rodents on your property or in your home:
Install door sweeps on exterior doors.

Repair damaged window and door screens.

Screen vents leading into your home and any openings to chimneys.

Seal cracks and holes on exterior walls, including areas where utilities and pipes access your home.

Store food in air-tight containers or inside your refrigerator

Remove garbage from your home regularly and store outside in containers with locking lids until trash pick-up day.

Store firewood away from your house and keep shrubbery trimmed so it's not touching your home's exterior.
To learn more about protecting your home from invasive rodents, give Thomas Pest Services a call today.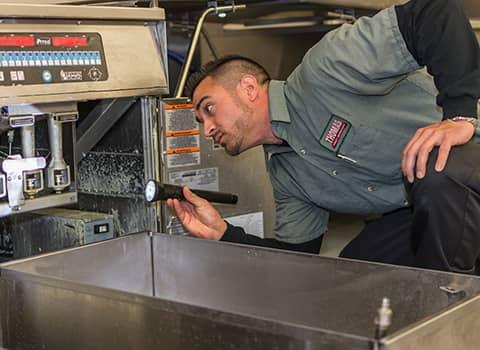 Commercial Pest Control In Ballston Lake, NY
Partner with Thomas Pest Services and let us get rid of the pests plaguing your Ballston Lake business once and for all. We can put in place the routine services needed to maintain a zero pest policy inside your commercial property. Taking this step will protect your customers and employees from the dangers and disease that pests often introduce.

Our full-service commercial pest control solutions include:
Inspection services.

Pest identification services.

Sanitation services.

Cultural, mechanical, and biological control services.

24-hour monitoring protection.
By choosing Thomas Pest Services for your business's pest control needs, you will also receive the following benefits:
Fast service.

Knowledge of our experienced professionals.

Guaranteed pest control services.
Contact Thomas Pest Services and partner with the Adirondack-area's premier pest control company. We will protect your business, customers, and employees from insects, rodents, and other pests.
Why Every Ballston Lake, NY Resident Should Consider Termite Control
Every Ballston Lake resident should consider termite control. Termites aren't only a nuisance. They are highly-destructive pests, and are responsible for causing billions of dollars' worth of damage across the United States each year. Once inside they will feed on its structural wood and, over time, may cause extensive structural damage that can be very expensive to repair. Taking steps to protect your home from termites will keep them from ever gaining access to your home.

At Thomas Pest Services we can protect your Ballston Lake property from termites through our effective termite control services.

Our services include:
Accurate termite identification.

Thorough termite inspections.

The installation and maintenance of the Sentricon® System with Always Active™ to eliminate termites.
We also offer ongoing termite monitoring with the help of the Hex-Pro™ System - a pesticide-free termite monitoring solution.

To learn more about protecting your Ballston Lake residential or commercial property from termites, reach out to Thomas Pest Services.
Request Your Free Estimate