Amsterdam, NY Bed Bug Control (Montgomery County)
Our Bed Bug Control Process
When controlling bed bugs with Thomas Pest, the solution is simple: we turn up the heat. Here's how it works:
You contact Thomas Pest Services for a free estimate.
Your Thomas bed bug expert assesses your problem to determine the severity and prepare your scope of service. Though heat treatments are very effective, additional targeted treatments can assist in control.
A detailed list of items to be removed is provided by us in advance of treatment. Common items include fire extinguishers, adhesives, flammable chemicals, and electronics.
We set your home up for treatment using hot air and turn up the heat to zap any bed bugs in your home. Portable fans are strategically placed throughout the structure to allow heat to penetrate all cracks and crevices. Heat levels are carefully monitored to ensure effective treatment and the safety of your home.
Supplementally, we can also install mattress encasements and insect interceptors to prevent and detect bed bug problems respectively.
Where We Service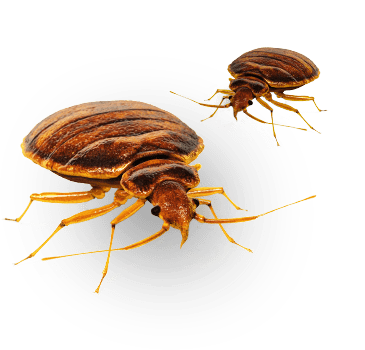 We service the City of Amsterdam and the surrounding
areas in Montgomery County, including:
Fort Hunter

Fort Johnson

Fultonville

Hagaman

Fonda
In need of bed bug control in Montgomery County? We can help.
Free Estimate OR CALL (518) 458-7378